Vendor: GoPro
Models: HD HERO, HD HERO2, HERO3, HERO4 (Black and Silver Editions) and HERO4 Session cameras.
Status: Routinely repaired.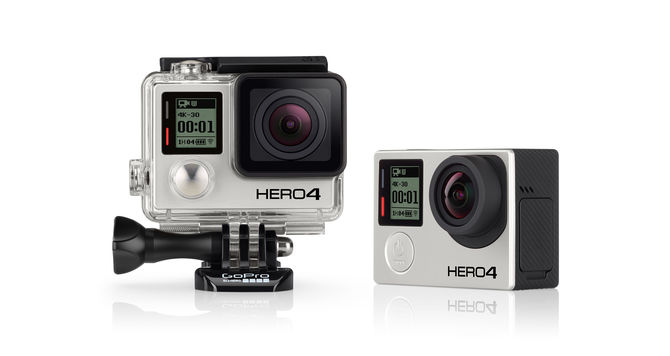 GoPro HERO is a "wearable camera" that can easily be mounted on helmets, vehicles and be operated while doing your favorite extreme sport.
GoPro models are continuously being improved and current portfolio includes 6 models: HERO, HERO+, HERO+LCD, HERO4 Session, HERO4 Silver and HERO4 Black.

Nevertheless previous models still being supported by our repair service.

The GoPro camera creates MPEG4 .mp4 files containing a H264 video track and audio encoded in AAC format.
Failure modes:
The causes of failure reported by GoPro HERO users with damaged files are:
Camera locking up (First versions of firmware with Protune freeze very often)
SoS error message on GoPro LCD
Battery dead during recording
Battery popped out due to intense vibrations during recording (Using adhesive tape can avoid battery from dislodging)
Card ejected (due to impact) or manually removed during shoot
Destruction of camera during recording (crash, collision, hard landing, blow, shock, dropped, fell, broken mount)
Camera submerged causing water damage (camera partially or fully flooded, high pressure during underwater shoot)
Accidentally deleted original files from card, or formatted card (this causes LRV and HD video being merged, needing a special approach to split them. See our Kayak post for further details)
"The file is not a movie file" error message when opening the video on a computer
Unit froze before or after finished recording
Malfunction while transferring files from the SD card
Camera turned off while recording
Use of counterfeit SDHC card
Bad connection between card and camera
Extreme temperatures
Repairability:
The damaged files cannot be opened because recording did terminate abruptly: While the media (video and audio) is present and not corrupt, the index and header of the movie indicating what the data means, was not written. The file was not closed properly.
Repair consists in reindexing the movie.
Due to recording mechanism, last seconds of action may not have been recorded. If the final moment is what we want to recover, you should carefully check with Treasured or the repair tool whether last action was actually captured. In the future, plan carefully such shoots.
PRICING
Damaged files from GoPro HERO cameras are detected as "Point and Shoot" by Treasured, and as such have an affordable pricing.
See Pricing Chart.