"A Bad Day with a Happy Ending"
Recovering corrupt digital dailies is a time-sensitive challenge, that's why we have developed this Cinema and 4K repair plan:
Video is restored with original recording quality. You can't distinguish it from the rest of the footage.
Metadata is preserved: Same workflow as the rest of the footage.
Turn around time is fast enough, so you won't have to change your production schedule.
We assist you during and after repair, whenever needed. TeamViewer and phone assistance are included.
Cinema and 4K Plan

Repair Fee





Single Clip


1 file up to 10 minutes

$359
Memory Card


all footage on a memory card

$949
Project Folder


all project footage coming from different cameras or formats

$1549
Last modified 3-Oct-2019. You have 15 days to repair all your files. Supported digital cinematography formats are: Sony RAW, Canon Cinema RAW, CinemaDNG, REDCODE, ARRIRAW, Uncompressed and CineForm RAW. Supported 4K formats are Sony XAVC, Canon XF-AVC, Motion JPEG 4K and ProRes 4K.
Urgent Service
You can request an "Urgent Service" to increase your chances of having a short turn-around time. We give priority to your case and try to fix your problem in 12 hours instead of a median time of 48 hours.
If 12 hours goal cannot be met, no surcharge is applied.
12 hours service is not available during week-ends.
Blind Repair
With this option, the confidentiality of your footage is guaranteed, since you don't need to provide any sample to us. We use a generic sample recorded with the same settings to develop the repair solution.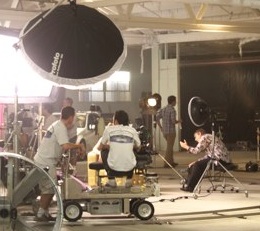 Get Started: Free Diagnostics with Treasured

FREE diagnostics and preview with Treasured
FREE trial of your personalized repair kit
TRY before you buy
TALK directly to our experts
Contact us: info@aeroquartet.com