ARRIRAW is a RAW digital cinematography format, used in some ARRI cameras.
ARRIRAW retains the camera's natural color response and great exposure latitude as uncompressed and unprocessed sensor data. With the introduction of the ALEXA XT series, ARRIRAW data can be recorded directly in the camera, without the need for an external recorder.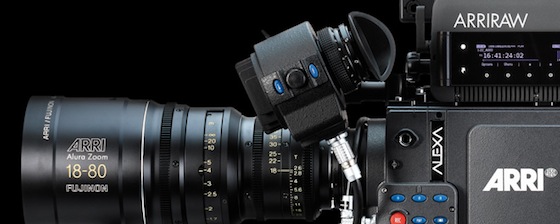 ARRIRAW footage is stored as a clips inside a folder, being each frame a .ari file.
Detection
ARRIRAW footage comes in two possible formats, either in clip folders with one .ari file per frame, or in MXF container (one clip per file).
Treasured (since version 3) can detect ARRIRAW of both types, in recovered files (regardless of extension), in cards and in hard disks.
Treasured has a built-in preview function, and shows ARRIRAW thumbnails that help identify the content of the corrupted media.
Vendor: ARRI Supported Models: ALEXA, ALEXA XT, ALEXA PLUS, ALEXA HD, ALEXA 65, ALEXA SXT, ALEXA Mini, AMIRA, ALEXA LF Supported Profiles: Treasured detects and previews from 2.8K RAW format (both 16:9 and 4:3), up to 6.5K Open Gate.
Note that those cameras are also capable of recording in other video formats like ProRes and DNxHD and also work with external recorders through HD-SDI output.
Repairability
ARRIRAW media is repaired without major problem.
An ARRIRAW repair consists in scanning a card or disk, then detecting all the RAW frames present, and output them in the original recording format.
Depending on recording settings, the Repair Kit will either produce a clip folder with .ari files, or a MXF clip.
Aero Quartet engineers develop a Repair Kit with the following features:
Repaired footage has same quality as originally recorded
Repaired footage is compatible with RAW workflows
Metadata contained inside each frame is recovered as well
PRICING
ARRIRAW repairs are only available through our 4K and Cinema plans.