Vendor: Canon
Models: EOS 5D Mark II, 5D Mk III, EOS 1D, EOS 6D, EOS 7D, 60D, 550D, 600D, Rebel T2i, Rebel T3i
For Cinema EOS C300, see Canon XF
For more recent models, see Canon 5D Mark IV
Compatible: Recent high-end IXUS cameras
Status: Routinely repaired.
Canon EOS 5D Mark II and EOS 7D are digital single-lens reflex cameras with notable video capabilities.
The first DSLR to feature 1080p video recording, the EOS 5D Mark II has gained traction among indie film makers, that find the shallow depth of field and low-light recording to give a remarkable "film look".
Canon EOS 5D and 7D cameras can record at 1920x1080p resolution up to 30 frames per second, and 1280x720p up to 60 fps.
They create QuickTime .mov files containing a H264 video track and audio Linear PCM format. Video format used in Canon 5D Mark III and EOS 6D is slightly different.
For a full comparison of EOS cameras, see dedicated wikipedia page.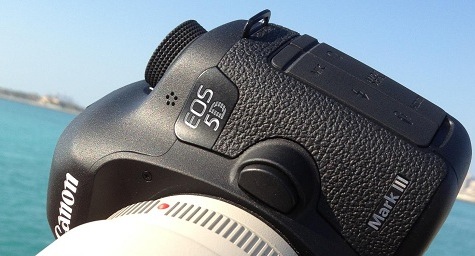 Failure modes:
The causes of failure reported by Canon EOS users needing to repair files are:
Camera froze during recording or upon stopping the shot and doesn't respond
Last clip recording went fine but playback is not available
"Cannot playback movie" error message
Crash during file transfer from CF card
Unplayable .DAT video file
Clips deleted, card formatted by mistake
Clip not recognized after transfer, cannot play
Camera not using latest firmware
Battery dead during recording
Memory card failure (Error 02 or Err02 stands for faulty CF card problem)
Bitstream corruption (rare)
Video is black, only first second of audio is fine, then noise (on 5D MkIII)
Repairability:
The damaged files cannot be opened because recording did terminate abruptly: While the media (video and audio) is present and not corrupt, the index and header of the movie indicating what the data means, is not present.
Repair consists in reindexing the movie.
PRICING
Damaged files from Canon EOS cameras are detected as "DSLR", and as such have an affordable pricing.
See Pricing Chart.