Vendor: Canon
Models: C300, XF305, XF300, XF105, XF100
Status: Routinely repaired.
Canon XF is a professional video format used by Canon XF series and Canon C300 series. Technically, Canon XF is compatible with MPEG-2 and XDCAM at bitstream level. Canon XF footage is wrapped inside .MXF files
Around 2015, Canon XF usage has peaked and has been replaced in Canon cameras by Canon XF-AVC and recently by Canon XF-HEVC formats.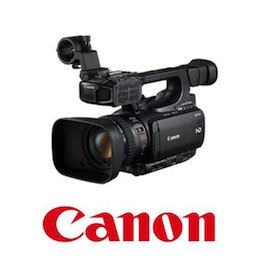 Detection
Treasured can detect Canon XF footage in recovered files, and also in cards and in hard disks.
Treasured has a built-in preview function, and shows Canon XF thumbnails that help identify the content of the corrupted media..
All profiles of Canon XF are supported.
Failure Modes
The causes of failure reported by Canon XF users needing to repair files are:
Loss of power during recording
Device was turned off during recording (clip not finalized)
Accidental deletion of MXF files
Memory card has been formatted by accident
MXF files recovered (through undelete or recovery utilities) are corrupted
MXF footage doesn't preview in Canon utility
Repair Workflow
We can repair Canon XF footage by reindexing the media into a MXF file.
Aero Quartet engineers develop a Repair Kit with the following features:
Repaired footage has same quality as originally recorded
Repaired Videos come in same MXF containers as normal footage, and are compatible with production workflow
Canon XF repairs are available through our Production HQ plans.