Vendor: VholdR Models: Contour+2, ContourROAM2, and legacy Contour+, ContourHD Status: Previewed in Treasured and routinely repaired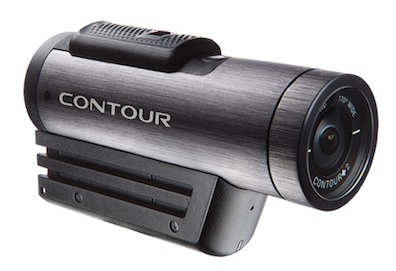 Contour action camera models are "wearable cameras" that can easily be mounted on helmets, vehicles and be operated while doing your favorite extreme sport.
ContourROAM2 can record in up to 3 different modes (Full, Tall and Action HD) plus burst Photo Mode.
Contour+2 can record up to 4 different modes (Full, Tall, Action HD and Slow Motion) plus burst Photo Mode.
Full HD - 1920 x 1080 @ 30/25fps. Tall HD - 1280 x 960 @ 30/25fps. Action HD - 1280 x 720 @ 60/50 or 30/25fps.
Slow Motion - 854 x 480 @ 120/100, 60/50, or 30/25fps. Photo Mode: Every 1, 3, 5, 10, 15, 20, 30, 45, or 60 seconds (15, 20 and 45 sec interval only available at Contour+2)
Both of them create QuickTime .
mov
files containing a
H264
video track and audio encoded in
AAC
format. You can check camera's full tech specs comparison at
Compare Contour Cameras
Failure modes
The causes of failure reported by ContourHD users needing to repair files are:
Battery dead during recording
Loss of power due to intense vibrations during recording
Destruction of camera during recording
Repairability
The damaged files cannot be opened because recording did terminate abruptly: While the media (video and audio) is present and not corrupt, the index and header of the movie indicating what the data means, is not present. Repair consists in reindexing the movie.
Due to recording mechanism, last seconds of action may not have been recorded.
PRICING
Damaged files from Contour cameras are detected as "Mobile / Point and Shoot", and as such have an affordable pricing. See Pricing Chart.
Related Blog Posts