DNxHD is a high-definition video post-production codec developed by Avid technology.
It is used mainly in Avid workflows, like in flagship editing app Media Composer.
DNxHD footage is usually found in MXF video files, but it can also be wrapped into QuickTime .mov containers thanks to the standalone codec both for Windows and Mac.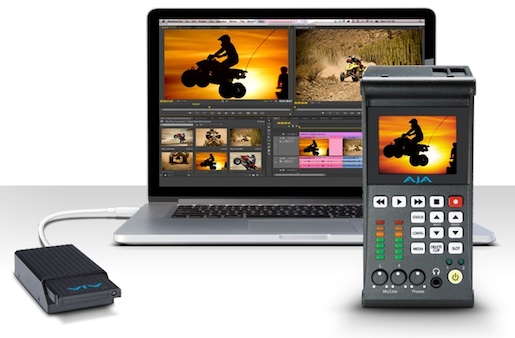 source: aja.com
Recorders like above AJA KiPro Quad can use the DNxHD encoding in their recordings.
Detection
Treasured is capable of detecting and previewing DNxHD media in damaged files or disks.
Supported DNxHD profiles include:
Dimensions: 720p, 1080i and 1080p (all frame rates supported)
Bit Rates: 36Mbps, 60Mbps, 75Mbps, 90Mbps, 110Mbps, 115Mbps, 120Mbps, 145Mbps, 175Mbps, 185Mbps, 220Mbps
Bit Depth: 8bit, 10bit depth
Repairability
DNxHD media is repaired without major problem.
How to repair a corrupt DNxHD clip?
Whether it's a damaged disk, a corrupt MXF file or a damaged QuickTime movie, the easiest way is certainly to ask our Movie Repair Service to do it for you.
But for those who can program, here you have a few tips:
Each DNxHD frame starts with this sequence of bytes:
00 02 80 01
Interlaced DNxHD profiles use 2 structures per frame, both starting with the bytes above.
Frame length is fixed and depends on DNxHD profile. Possible values are: 188416, 303104, 458752, 606208, and 917504 bytes.