When Treasured fails to discover media inside a damaged file, the recommended action is to send the data for Human Inspection.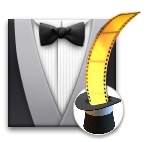 We call Human Inspection a series of activities, performed by a Repair Technician, whose goal is to determine what the file contains, and pick a first repair technique.
It typically consists of examining the file with an hex editor, checking for blank or alien banks of data, finding video and audio formats and patterns that discriminate them.
Sometimes the customer already knows what expected contents are and has communicated it to Treasured, indicating a good file or writing a comment. Inspection should just confirm them.
After picking a repair technique, programming it and trying, the result can be bad. It can be necessary a second inspection to pick an alternative technique.
Why can Human Inspection can find media when Treasured cannot
Humans are in general smarter than machines. Treasured does a decent job finding certain types of media in the files, but has several limitations:
Treasured is only searching for the most "popular" media types. There is a long tail of media types that haven't yet been included, but can be repaired.
Treasured performs well when the file is damaged in a common way. Rare corruption patterns require Human Inspection, and often require an investigative repair.
Before Treasured was written, all the repairs started by a Human Inspection. Now Treasured is capable of doing a correct diagnostic in around 95% of cases.
If the Art of Movie Repair keeps progressing, it's through Human Inspections that allows the invention of new techniques.