Vendor: Nikon
Models: D7000, D5100, D3100
Compatible: S6000, and some future models from D, P, S, and L series
Status: Routinely repaired.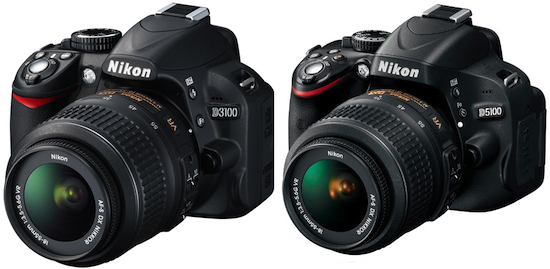 Nikon D series is a line-up of digital single-lens reflex cameras (DSLR) which have consistently ranked among the top-selling cameras in their class. Those top-of-line cameras come with notable video capabilities, and may not be as popular as Canon EOS, but have unique features like autofocus during video recording.
Nikon D series cameras can record in full-HD (1920x1080).
They create QuickTime .mov files containing a H264 video track and audio encoded in AAC format.
Failure modes
We are collecting specific information from Nikon customers. The generic causes of failure are:
Battery dead during recording
SD/SDHC/SDXC memory card failure
Memory card too slow (Class 6 and higher recommended)
Repairability
The damaged files cannot be opened because recording did terminate abruptly, or movie index recovered from deletion is incorrect: While the media (video and audio) is present and not corrupt, the index and header of the movie indicating what the data means, is not present.
Repair consists in reindexing the movie.
PRICING
Damaged files from Nikon D cameras are detected as "DSLR", and as such have an affordable pricing. See Pricing Chart.