Vendor: Sony
Models: Sony α7S (aka. Sony Alpha 7S or Sony A7S)
Compatible: Sony α7, Sony α7 II, Sony α7R, Sony α7R II and Sony α7S II
Status: Routinely repaired.
Sony announced on September 2015 the α7S II as an update of the previous α7S that was announced last April 2014. This new model is the third variation of the Sony α7 series (α7, α7R and α7S). They are Sony's first full-frame mirror-less interchangeable lens cameras and share the E-mount with the company's smaller sensor NEX series.
They create .MP4 files containing a XAVC-S video track (technically identical to H.264/AVC format) and audio in Linear PCM format.
The basic α7 model has 24 MP and hybrid autofocus.

The "R" model is the 36 MP resolution version of the series with a higher-density sensor design but has no optical low-pass filter. However, the α7R does not include the faster hybrid auto-focus system found on the base model.

The "S" model is a high sensitivity version of the series with an effective ISO range from 100 to 409600 and with 4K video capability, but only 12 MP.

The α7 II model uses the same sensor (with minor tweaks) as the original α7, but significantly revises the external ergonomics and adds image stabilization. As an upgrade of the α7, the α7 II has the same 50 Mbit XAVC-S codec as the α7S but lacks 4K video
For a full comparison of Sony α7 cameras, see dedicated wikipedia page.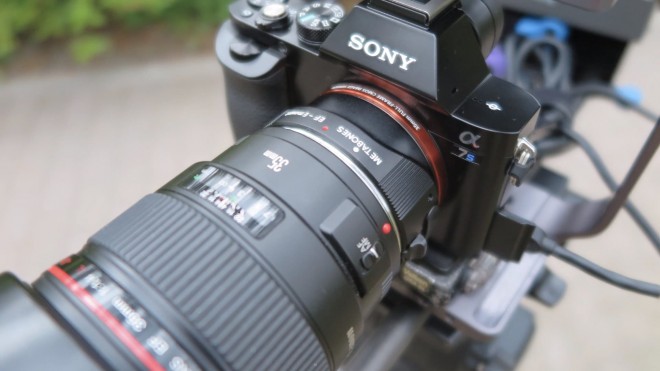 source: eoshd.com - Andrew Reid
Failure modes:
The causes of failure reported by Sony α7S users needing to repair files are:
Camera lost power at the end of the take
Camera lacked response and froze up being switched off/on for hard reset displaying an issue dialogue on screen
Message saying "the file could not be properly closed" after recording was stopped
Tried to put the card back into the camera (as it seems to be a camera wrapping problem)
Camera reached 30 minute record limit and gave an error on screen of "unrecoverable file"
Battery was removed before stopping recording and corrupted the file
Repairability:
The damaged files cannot be opened because recording did terminate abruptly: While the media (video and audio) is present and not corrupt, the index and header of the movie indicating what the data means, is not present.
Repair consists in reindexing the movie.
PRICING
Damaged files from Sony α7 cameras are detected as "DSLR", and as such have an affordable pricing.
See Pricing Chart.