By introducing in 2015 its 4K format called XF-AVC, Canon gave itself a second chance to catch Sony in the war for 4K dominance.

Ironically, the "new" XF-AVC is so similar to Sony XAVC that it takes some effort to distinguish them: Like Sony, Canon proposes a H.264/AVC based format wrapped in MXF files, and rebrands it as: Canon XF-AVC
Vendor: Canon Models: Canon EOS C300 Mark II, Canon XC10 Status: Treasured (version 3.4 and above) detects and previews XF-AVC recorded by those cameras.
Canon EOS C300 Mark II, ready to record in 4K XF-AVC format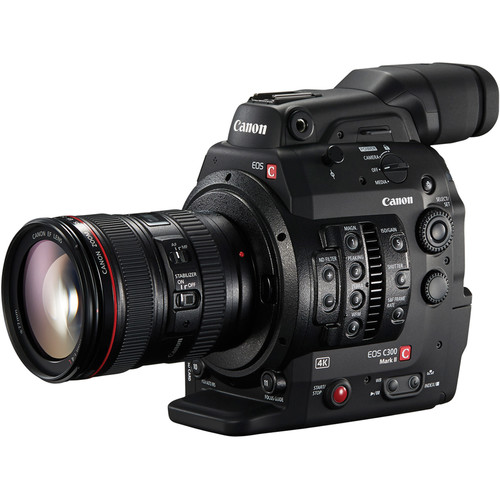 source: bhphotovideo.com
Failure Modes
The causes of failure reported by Canon XF-AVC users needing to repair files are:
Loss of power during recording
Device was turned off during recording (clip not finalized)
Accidental deletion of MXF files
CFast or SD card has been formatted by accident
MXF files recovered (through undelete or recovery utilities) are corrupted
MXF footage doesn't preview in Canon utility
Repairability
Treasured (since version 3.4) can detect Canon XF-AVC footage in recovered files (regardless of extension i.e. ".RSV" or ".MXF"), in cards and in hard disks.

Treasured supports all XF-AVC flavors available as of 2016:
4K DCI (4096x2160) Intra Frame
QuadHD (QFHD) 3840x2160 Intra Frame
2K 2048x1080 Intra and Long GOP
HD 1920x1080 Intra and Long GOP
Since 2015 we have successfully repaired XF-AVC footage by developing specific Repair Kits:
Repaired Videos have same quality as originally recorded
Repaired Videos come in same MXF containers as normal footage, and are compatible with production workflow
PRICING
Canon XF-AVC repairs are only available through our 4K and Cinema plans.