Unsupported Browser
This page probably won't work great in Internet Explorer. We generally only support the recent versions of major browsers like Chrome, Firefox, Safari and Edge.
This page was written a few years ago
Some information needs to be updated, we will do it soon.
Please accept our apologies for not having up-to-date information about this topic.
Nevertheless, we keep offering repair services for this type of damaged footage — with same level of quality as ever — and we will continue to do so in the future.
Feel free to tell us about the content you would like to see in the revised page, using the feedback widget at the end of the page.
What is AVC LongG?
In 2015, Panasonic has started shipping cameras with AVC Long GOP capabilities.
Inside Panasonic's multi-codec AVC Ultra solution, AVC LongG occupies the lower half in terms of quality and bitrate.
FullHD recording at 25 or 50 Mbps offered by Long GOP codec is ideal for field recording, in particular ENG (Electronic News-Gathering). The 12 Mbps ultra low bitrate allows live transmission in wireless environments.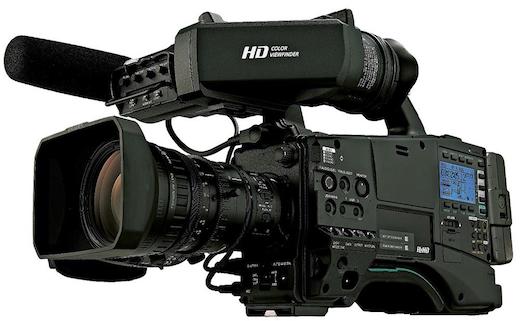 Pana AJ-PX800, one of the first models to offer AVC LongG
After a slow start, we are starting to see more damaged MXF files containing AVC LongG footage.
Detection
Starting with Treasured 4.0, damaged files containing any AVC Ultra variant, including AVC LongG format are supported. Treasured will detect presence of AVC media inside the corrupted video and show a preview.

Repairability
Inside the corrupted MXF files, the AVC LongG frames are stored inside KLV packets.
Video data inside the packet is similar to a raw H.264/AVC stream, and if data integrity has been preserved, media data can be extracted and re-wrapped into a new MXF container.
Therefore, AVC Long GOP can usually be repaired, restoring the original quality of video and audio.