Unsupported Browser
This page probably won't work great in Internet Explorer. We generally only support the recent versions of major browsers like Chrome, Firefox, Safari and Edge.
Blackmagic RAW is a RAW digital cinematography format, unveiled in 2018.
Looking back at Blackmagic Design history, this is the third video format that the company proposes to its most demanding customers:
Ten years ago, the Blackmagic decks could already record to Uncompressed YUV and RGB formats, but the huge bitrates for real-time recording required very expensive storage systems.
In fall 2012, Black Magic unveiled the Cinema Cameras, that allowed to record in CinemaDNG video format. Despite support by Adobe, and being an open specification, this format failed to become mainstream.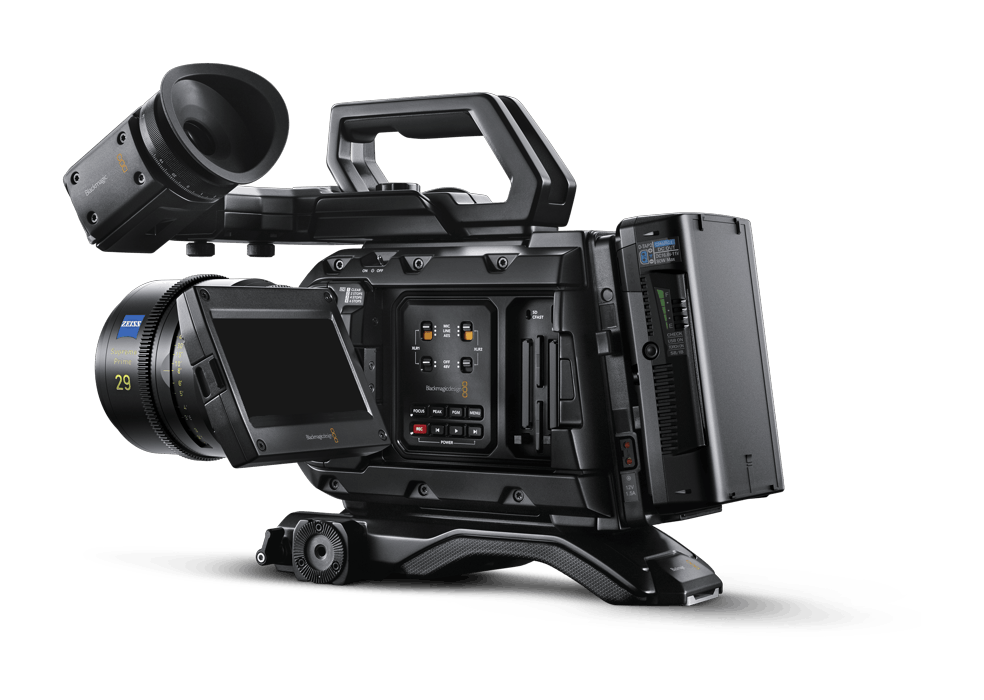 Enter Blackmagic RAW
Finally, in fall 2018, Blackmagic Design present its own RAW video format, designed in-house with the ambition of becoming an industry standard.
Format is open source and cross-platform. Blackmagic provides a SDK for developers and expects camera and software vendors to step in.
Codec is designed for multi-core CPUs, for GPU-acceleration, with the goal of real-time processing on inexpensive PCs.
Codec capable for acquisition, post-production and finishing
Profiles ranging from 12:1 (baseline quality) to 3:1 (high quality), and constant quality profiles from Q5 to Q0, with bitrates enabling use of existing cards and disks
Supported from day one by flagship camera URSA Mini Pro.
Later popularized by Blackmagic Pocket Cinema 4K and 6K (BMPCC)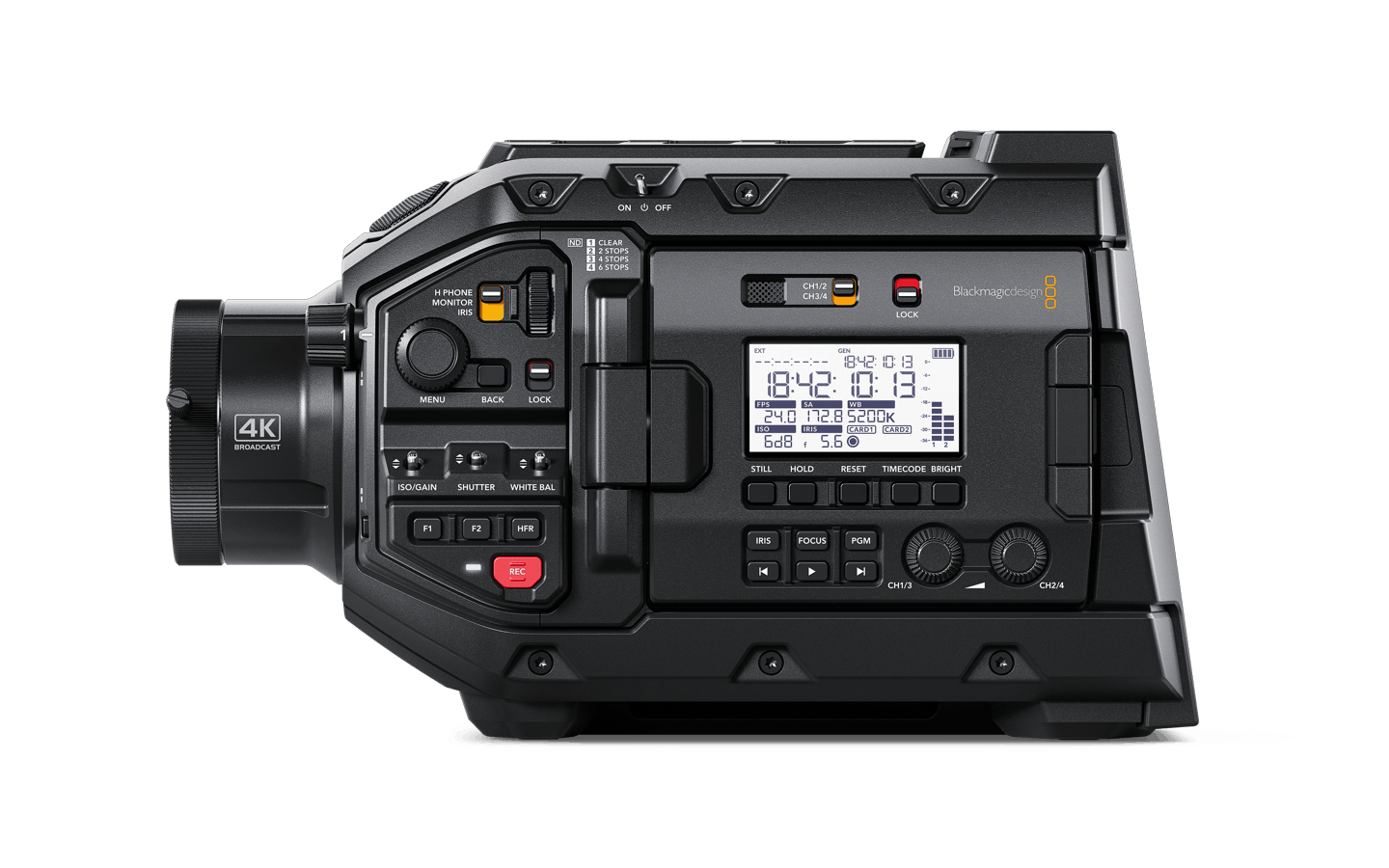 Failure modes
The causes of failure reported by Blackmagic RAW users are:
Power failures
Device was turned off during recording (clip not finalized)
Software failures
BRAWs are corrupt after importing to PC
"File Import Failure" error message


Cannot open file in DaVinci Resolve nor Premiere

Checksum error in Shotput Pro
Storage failures
SD card couldn't keep up writing at the required bitrate
SSD drive used in URSA recorder not readable
Accidental deletion or formatting of CFast card
Card filled up and stopped recording.


It didn't finish wrapping the BRAW file
Try Treasured on your corrupted BRAW files!
Our service offers:
FREE diagnostics and preview with Treasured
FREE sample of repaired video
Try before you buy with a FREE trial of your Repair Kit
Enjoy FREE customer support by speaking directly with our trained experts
Invaluable expertise, dedication and second to none customer service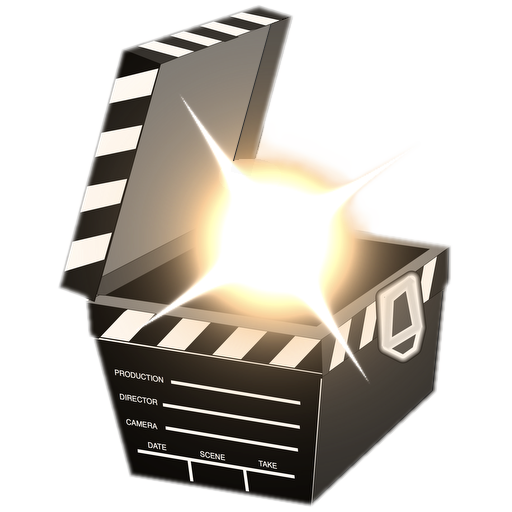 Treasured
Video Repair — online
Mac, Windows, Linux
Bitstream Analysis
Blackmagic RAW is an open source codec, so we can dive deep into gory details:
Footage is stored in .braw containers, which are modelled on QuickTime .mov containers: One track for Blackmagic RAW video, one track for audio, one track for timecode, and a metadata atom
Codec fourccs are 'brlt' 'brxq' 'brvl' 'brlt' 'brst' 'brhq' 'brvm'
Frame header contains some metadata atoms:


0000: 00 00 01 00 62 6d 64 66
      length of header 0x100, 'bmdf' marker
      followed by atoms srte, shut, innd, gain, aptr, expo, fcln, dsnc, wkel, wtin, isoe

			
Picture header contains image decoding parameters:

	
0100: 62 72 61 77 00 11 30 00 01 08 08 1F 12 20 07 A0
           (1)         (2)           (3)   (4)   (5)
                                             (1) 'braw' marker
                                             (2) picture length in bytes (32 bits)
                                             (3) columns and rows (here: 8 and 31)
                                             (4) picture width (16 bits)
                                             (5) picture height (16 bits)
                                                   (here 4640x1952, URSA mini Pro 4.6K)

0110: 00 40 00 04 00 10 01 0E 02 0C 03 0A 04 81 02 DE
        (6)
                                             (6) height of slice in pixels (16 bits)

0140: 02 40 02 40 02 40 02 40 02 40 02 40 02 50 02 50
        (7)
                                             (7) Eight slice widths (16 bits each)
                                                 Sum of the widths is picture width.

0180: 00 00 12 00 00 00 27 40 00 00 38 18 00 00 48 E0
0190: 00 00 59 E0 00 00 6A E8 00 00 7B C8 00 00 8C 98
                                  (8)
                                             (8) Offset of 7th slice (32 bits)
The table contains 248 offsets (8 columns x 31 rows), one per slice.
Offsets are counted from 'braw' position, and indicate where the slice data is stored




How we recover the lost footage for you
The first duty of our technicians is to confirm that the lost footage can be recovered with 100% quality, that a reshoot is not necessary.
Fortunately, with Blackmagic RAW — or with ProRes 422 codec in older cameras — this is generally possible.
When we repair corrupted BRAW footage, you don't have to worry about using the clips in your project. Repaired videos work just like normal ones. Quality-wise, they are indistinguishable.
Solution: Your Repair Kit, developed by our technicians
The only failure mode (see list above) that is very challenging to fix is the insufficient card writing speed. This can cause some frames to be only partially written, and those frames will have to be skipped in the recovery process.
Huge Blackmagic RAW files (hundreds of GB) are not a problem for Treasured and our remote repair system, since only around 200 MB of data need to be sent via Internet. With a small sample, we can figure out the repair technique and send the repair program to the customer.
Main features of the Repair Kits that we provide are described below.
Recovery on Cards and Drives
When files have disappeared or card was formatted:

We have DeepMediaScan, to scan your CFast, SDXC or SSD drive and find lost footage.
Repair Kit rebuilds BRAW clips from any data source!
Original Quality
Repair preserves image quality.

Repaired videos have same resolution, bitrate, color and format as originally recorded — You cannot distinguish a repaired Blackmagic RAW clip from a genuine one.
Workflow-friendly
Repair also restores all BRAW metadata, at frame level.
Repaired videos are compatible with post-production workflows.

Color grading, transcoding, editing — You don't have to modify your production schedule.
Audio included
Repair also restores all audio channels.

Audio is synchronized from beginning to end.