Unsupported Browser
This page probably won't work great in Internet Explorer. We generally only support the recent versions of major browsers like Chrome, Firefox, Safari and Edge.
This page was written a few years ago
Some information needs to be updated, we will do it soon.
Please accept our apologies for not having up-to-date information about this topic.
Nevertheless, we keep offering repair services for this type of damaged footage — with same level of quality as ever — and we will continue to do so in the future.
Feel free to tell us about the content you would like to see in the revised page, using the feedback widget at the end of the page.
What is XF-HEVC?
Canon XF-HEVC is a professional video format, unveiled by Canon in 2018.
This format uses a MXF container and the H.265/HEVC codec.
Compared to its predecessor, XF-HEVC improves the efficiency of 4K data handling by taking advantage of lower bitrate of HEVC encoding, which enables recording on inexpensive SD cards.
Canon XF-HEVC is designed to be a drop-in replacement for XF-AVC in videographers workflows:
Similar bitrates, enabling reuse of existing cards and disks
Capability to scale to cinematography workflows
Real-time, hardware-accelerated decoding is quickly becoming available in editing systems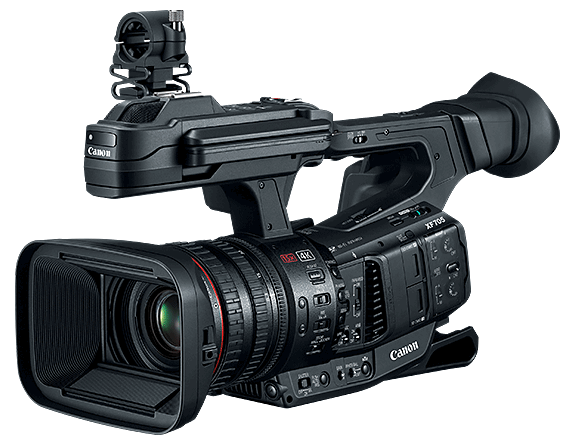 Canon XF705 is the first camera that records in XF-HEVC format.
Detection
Treasured can detect Canon XF-HEVC footage in recovered files since version 4.4.1, and also in cards and in hard disks.
Treasured has a built-in preview function, and shows Canon XF-HEVC thumbnails that help identify the content of the corrupted media..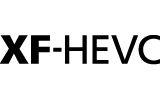 All profiles of Canon XF-HEVC are supported.
Failure Modes
The causes of failure reported by Canon XF-HEVC users needing to repair files are:
Loss of power during recording
Device was turned off during recording (clip not finalized)
Accidental deletion of MXF files
SDXC card has been formatted by accident
MXF files recovered (through undelete or recovery utilities) are corrupted
MXF footage doesn't preview in Canon utility
Repairability and Pricing
Due to similarities with Canon XF-AVC as far as containers and bitstreams are concerned, we can leverage our experience of several years repairing XF-AVC footage, to provide highly satisfying repairs in Canon XF-HEVC as well.
Corrupted Canon XF-HEVC media can usually be repaired without major problem.
The only failure mode (see list above) that is very challenging to fix is the insufficient card writing speed. This can cause some frames to be only partially written, and those frames will have to be skipped in the recovery process.
Huge Canon XF-HEVC files (hundreds of GB) are not a problem for Treasured and our remote repair system, since only around 200 MB of data need to be sent via Internet. With a small sample, we can figure out the repair technique and send the repair program to the customer.
Aero Quartet engineers develop a Repair Kit with the following features:
Repaired footage has same quality as originally recorded
Repaired Videos come in same MXF containers as normal footage, and are compatible with production workflow