Unsupported Browser
This page probably won't work great in Internet Explorer. We generally only support the recent versions of major browsers like Chrome, Firefox, Safari and Edge.
This page was written a few years ago
Some information needs to be updated, we will do it soon.
Please accept our apologies for not having up-to-date information about this topic.
Nevertheless, we keep offering repair services for this type of damaged footage — with same level of quality as ever — and we will continue to do so in the future.
Feel free to tell us about the content you would like to see in the revised page, using the feedback widget at the end of the page.
DNxHR is a high-definition video post-production codec developed by Avid technology.
It extends DNxHD to resolutions over full HD and to cinema quality. DNxHR has HD, 2K, UHD and 4K profiles, with 5 quality flavors: LB (low bandwidth), SQ (standard), HQ (high-quality 8bit), HQX (high-quality 12bit) and 444.
DNxHR footage is usually found in MXF video files, but it can also be wrapped into QuickTime .mov containers thanks to the standalone codec both for Windows and Mac.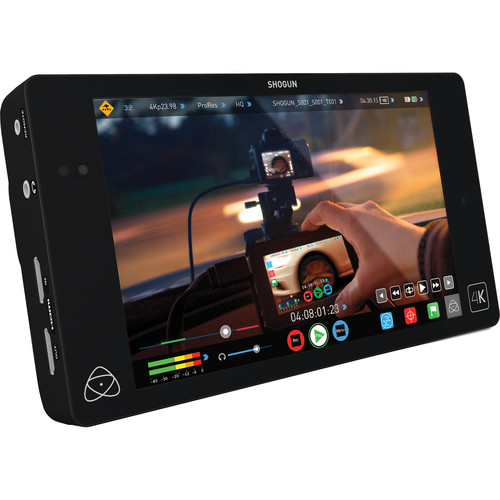 source: atomos.com
Recorders like above Atomos Shogun 4K use the HQX and/or 444 encoding profile in their recordings.
Detection
Treasured is capable of detecting and previewing DNxHR media in damaged files or disks.
Supported DNxHR profiles include:
Dimensions: 720p, 1080i, 1080p, 2048×1080 (2K), 3840x2160 (UHD), 4096x2160 (4K)
Bit Rates: from 40 Mbps for HD Low Bandwidth to 1800 Mbps for 4K top quality (444)
Bit Depth: 8bit, 12bit depth
Repairability
DNxHR media is repaired without major problem.
How to repair a corrupt DNxHR clip?
Whether it's a damaged disk, a corrupt MXF file or a damaged QuickTime movie, the easiest way is certainly to ask our Treasured Repair Service to do it for you.
But for those who can program, here you have a few tips:
Each DNxHR frame starts with this sequence of bytes:
00 02 80 03 - for 2K and HD profiles
00 03 8C 03 - for UHD and 4K profiles
Frame length is fixed and depends on DNxHR profile and flavor (LB, SQ, HQ, HQX or 444).