Unsupported Browser
This page probably won't work great in Internet Explorer. We generally only support the recent versions of major browsers like Chrome, Firefox, Safari and Edge.
First steps of the Digital Recording era
DV stands for Digital Video and was launched in 1995. The original DV specification, known as Blue Book, defines common recording features used in different media such as physical videocassettes.
It was developed as a digital video format for an industrial environment, but its excellent ratio between quality and cost, caused it to become the predominant format in home video, such as Mini-DV.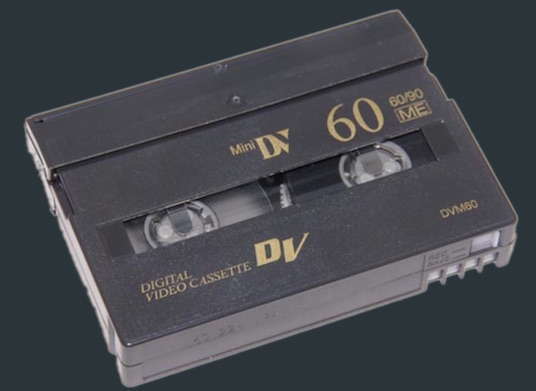 The key factor that pushed the DV to the masses was the introduction of iMovie, shipped with the iMac DV in 1999. Suddenly everybody was able to create films, with a Hollywood style, importing their beloved memories from MiniDV tape recordings.
A new era of domestic video started.
DV files are routinely repaired by our service
The guts of DV format
DV standard uses lossy compression of video while audio is stored uncompressed. Video is scanned using 480 lines in NTSC (60Hz) or 576 lines in PAL (50Hz) systems.
Video frames are packed in 10 sequences — 12 in PAL variant — of 150 multiplexed blocks called Digital Interface Format of 80 bytes each, that contain Audio, Video and Metadata.
Prior to the DCT compression stage, a chroma subsampling is applied to the source video in order to reduce the amount of data to be compressed. Baseline DV uses 4:1:1 subsampling in its 60 Hz variant and 4:2:0 subsampling in the 50 Hz variant.
Audio is stored as 16-bit Linear PCM stereo at 48 kHz sampling rate although four nonlinear 12-bit PCM channels at 32 kHz is also supported, but rarely used.
Total data rate is about 25 Mbit/s for video, and 1.5 Mbit/s for audio.
But that was just the initial spec. Sony and Panasonic created their proprietary versions of DV improving its robustness, editing capabilities and color rendering using same compression scheme. This is how the format evolved.
DVCPRO — Same year of DV introduction, Panasonic developed its first DV variation. Known also as DVCPRO25, it was intended for use in electronic news gathering equipment. DVCPRO uses 4:1:1 chroma subsampling for both PAL and NTSC variants to decrease generation losses.
DVCAM — In 1996 Sony unveiled its own professional version of DV. It uses locked audio, which prevents audio synchronization drift. Tapes were 50% wider compared to baseline allowing to do a frame-accurate insert edit.
DVCPRO50 — Introduced by Panasonic in 1997 for digital cinema. DVCPRO50 doubles the coded video data rate to 50 Mbit/s reducing to half the total record time of the storage. Chroma resolution is improved by using 4:2:2 chroma subsampling.
HDCAM — Developed by Sony in 1997 is a high-definition video digital codec using an 8-bit DCT and 3:1:1 subsampling. Video bit rate is 144 Mbit/s and audio is encoded using four channels of 20-bit 48 kHz.
DVCPROP — Meant as an intermediate format during the transition from standard to high definition video, DVCPRO Progressive was introduced by Panasonic and offered progressive scan recording with 4:2:0 chroma subsampling and four 16-bit 48 kHz PCM audio channels.
DVCPRO HD — Thought as four high-definition DV codecs working in parallel, it reaches 100 Mbit/s video data rate. Also known as DVCPRO100, it uses 4:2:2 color sampling.
Try Treasured on your damaged DV files!
Our service offers:
FREE diagnostics and preview with Treasured
FREE sample of repaired video
Try before you buy with a FREE trial of your Repair Kit
Enjoy FREE customer support by speaking directly with our trained experts
Invaluable expertise, dedication and second to none customer service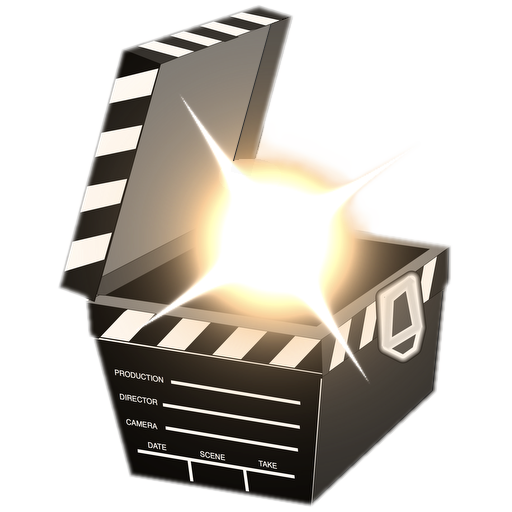 Treasured
Video Repair — online
Mac, Windows, Linux
How to repair a corrupt DV movie?
Damaged DV files are easy to repair because:
Frames are fixed-length and contain patterns easy to detect
DV is standardized in profiles
DV encodes audio and video together inside a frame
The easiest way to proceed is to detect the recording profile, parsing the frames inside the damaged clip and writing them into a new .dv file.
But that's just the DIY solution, most programs won't open the file. The more convenient MOV container is preferred when editing the files, and that's what our Repair Kits provide.
In some rare cases, this is not enough. Some additional data corruption can happen, requiring investigative repairs:
DIF blocks lost some bytes, breaking the 80 bytes frequency pattern
Mispositioned blocks, usually after a storage failure. This can be solved by "de-shuffling"
Small artifacts in DV frames. This can be solved by "error-hiding"
Solution: Your Repair Kit, developed by our technicians
Treasured detects the profile used in unplayable DV files — after a data recovery — as well as the presence of additional audio tracks.
Although the DV bitstream already has space reserved for an audio track to prevent synchronization issues, video professionals usually record DV footage with external microphones. They prefer to record audio sources at 48 kHz in separate tracks rather than relying on the embedded audio track.
Files recorded this way are usually written inside QuickTime .mov containers with one video track and several PCM audio tracks.
Our team of technicians will prepare the specific Repair Kit that can fix your damaged files and guarantee a perfect result.