Unsupported Browser
This page probably won't work great in Internet Explorer. We generally only support the recent versions of major browsers like Chrome, Firefox, Safari and Edge.
First steps of professional digital recording
DVCPRO50 was introduced by Panasonic in 1997 for high-value electronic news gathering and digital cinema. It was used in many productions where HD video was not required.
BBC employed DVCPRO50 to record high-budget TV series, such as Space Race (2005) and Ancient Rome: The Rise and Fall of an Empire (2006).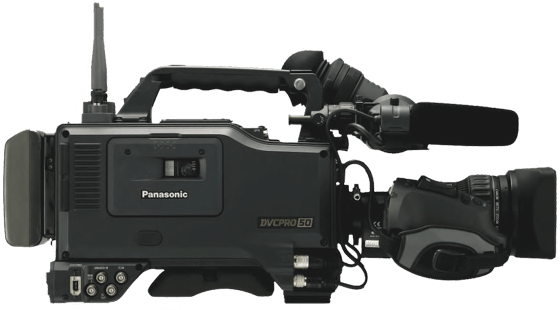 DVCPRO50 is backwards-compatible with standard DVCPRO. Most of the camcorders record either DVCPRO (25Mbit/sec) or DVCPRO50 (50Mbit/sec) in 4:3 or 16:9 aspect ratio. But the Panasonic AJ-SDX900, can record in 24p, 30p, or 60i at the flip of a switch.
Panasonic's DVCPRO50 equipment was also a lot more portable and light weighted than JVC's D-9 and the preferred choice of the camera operators from wearing out as quickly.
The high quality standard definition output was comparable to digital tape formats as the Sony's Digital Betacam — launched in 1993 — and the MPEG based IMX, launched in 2001.
DVCPro
50

clips are routinely repaired by our service
Details of DVCPro
50

format

DVCPRO50 video is encoded by two DV codecs working in parallel and therefore data rate is doubled to 50 Mbit/s.

Unlike the standard DV codec, DVCPRO50 format uses 4:2:2 color sampling. The image compression work is split between the two codecs, being the result visually lossless.

Video frames are split in 2 parts packed in 10 sequences — 12 in PAL variant — of 150 multiplexed blocks of 80 bytes each called Digital Interface Format, that contain Audio, Video and Metadata.

Audio is stored as 16-bit Linear PCM stereo at 48 kHz sampling rate although four nonlinear 12-bit PCM channels at 32 kHz is also supported, but rarely used.

DVCPRO50 uses same tapes as DVCPRO although they are identified by a blue lid and should only be used in DVCPRO50 mode.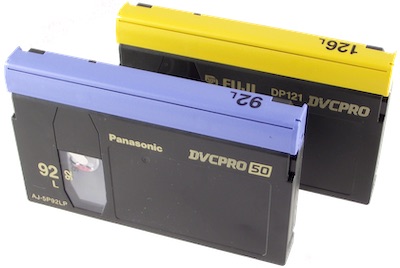 When using standard DVCPRO tapes — yellow lid ones — the maximum recording time is about 63 minutes since the P126L cassette is being run twice as fast.
Try Treasured on your corrupt DVCPro
50

files!

Our service offers:
FREE diagnostics and preview with Treasured
FREE sample of repaired video
Try before you buy with a FREE trial of your Repair Kit
Enjoy FREE customer support by speaking directly with our trained experts
Invaluable expertise, dedication and second to none customer service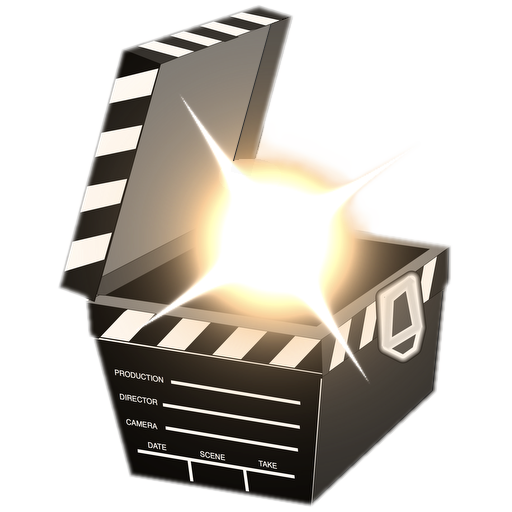 Treasured
Video Repair — online
Mac, Windows, Linux
How to repair a corrupt DVCPro
50

file?

Damaged DVCPro50 files are easy to repair because:
DVCPro50 encodes audio and video together inside a frame
Frames are fixed-length and contain patterns easy to detect
DVCPro50 is standardized in profiles
The easiest way to proceed is to detect the recording profile, parsing the frames inside the damaged clip and writing them into a new .dv file.
But that's just the DIY solution, most programs won't open the file. The more convenient MOV container is preferred when editing the files, and that's what our Repair Kits provide.
Solution: Your Repair Kit, developed by our technicians
Treasured detects the profile used in DVCPro50 files that aren't playable — after a data recovery — as well as the presence of additional audio tracks.
Our team of technicians will prepare the specific Repair Kit that can fix your damaged files and guarantee a perfect result.