Unsupported Browser
This page probably won't work great in Internet Explorer. We generally only support the recent versions of major browsers like Chrome, Firefox, Safari and Edge.
Since iSight times, Photo Booth is the go-to application for recording meetings, private shows, blogs, and all the funny stuff you can imagine.
Journalists use it to shoot interviews, then they prepare the audio transcript.
Beyond the effects included — Star Wars holograms anybody? — Photo Booth is a handy application, always ready to take a snapshot or record a video, not having to worry about settings or image controls.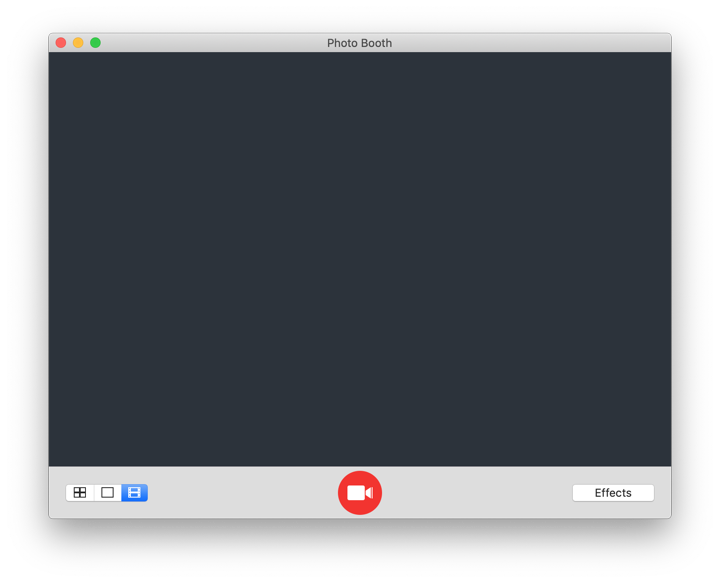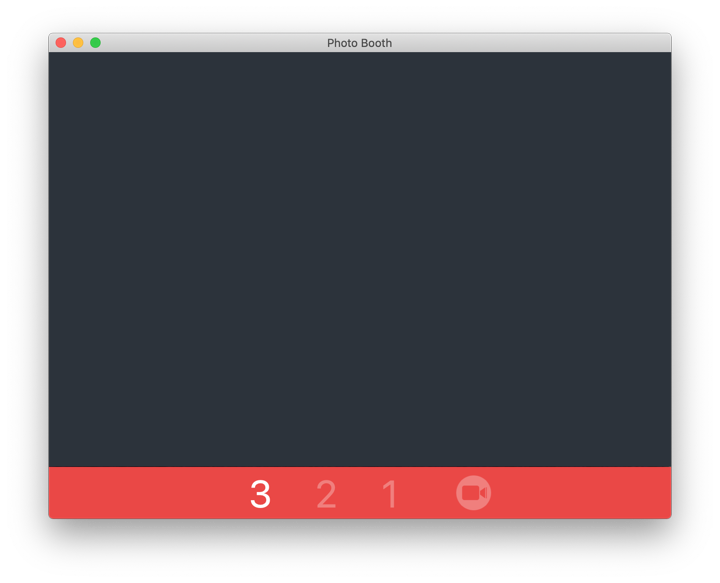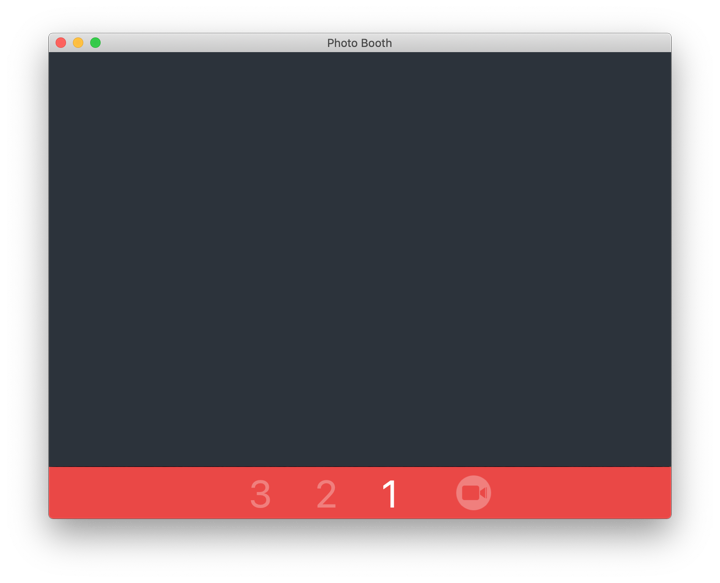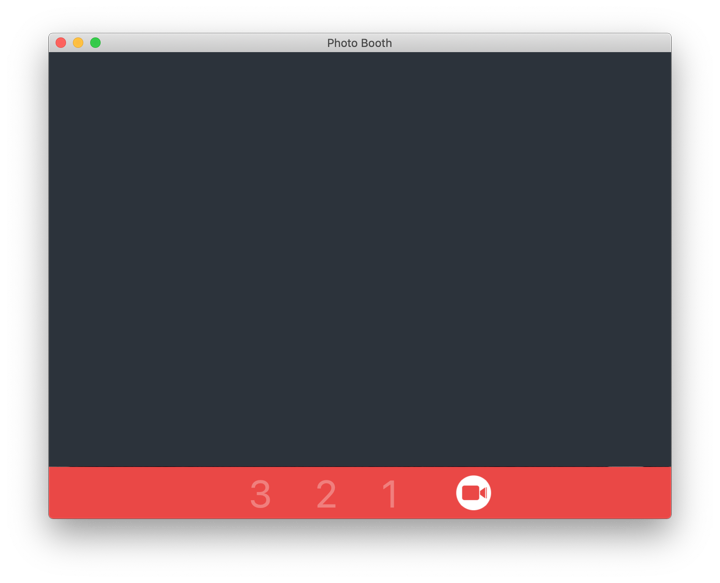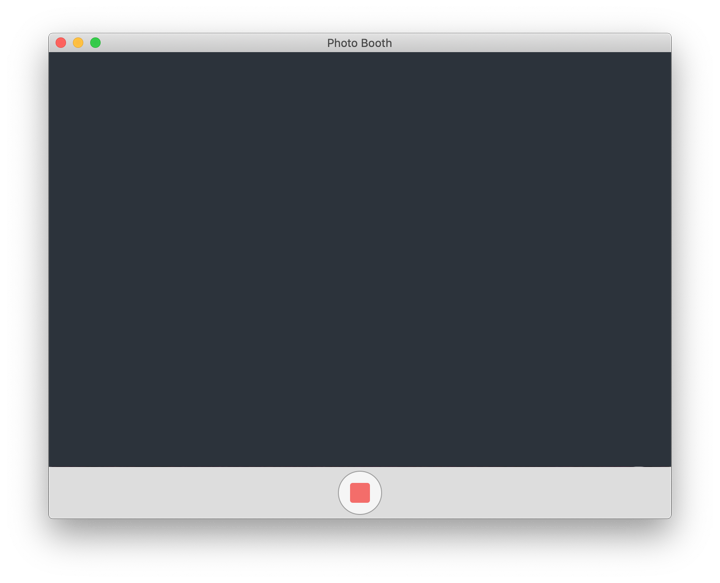 But Photo Booth has a weakness.
Recordings are only saved at the end, when you press the STOP button.
Otherwise, the video doesn't show up in the Photo Booth repository.
Fortunately, those recordings can be recovered, and we explain how to do it.
Where to find my unsaved Photo Booth clip?
The clip that you have recorded, but that doesn't show up in the Photo Booth window, can be found and then repaired without problem.
First step is to find where the file is hidden. As recording did not finish gracefully, clip is not listed in the Photo Booth Library's recent files, despite being there!
Let's take a look inside your computer's folders.
Videos are stored in your Photo Booth Library, but hidden inside a special bundle folder.
Using Finder's Go to Folder... menu option, type the following to find it.
~/Pictures/Photo Booth Library/Pictures/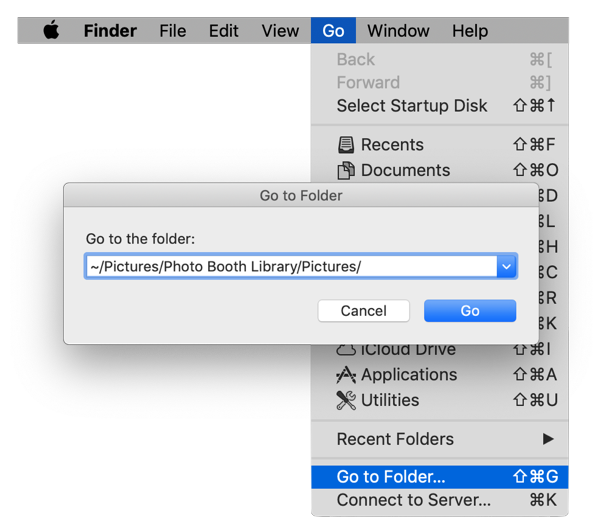 Your lost recording should be the most recent one among the files listed there.
It is also the one without a preview thumbnail, because the video is not playable — you can't open it until our service repairs it.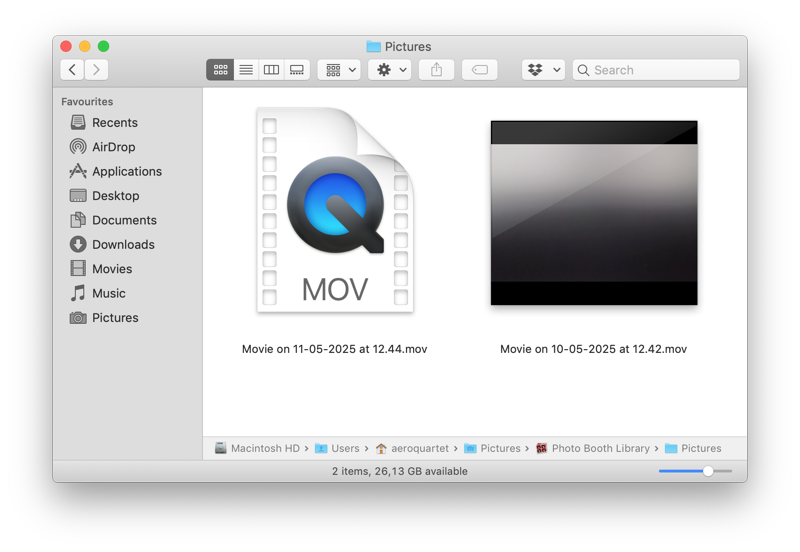 To see what it contains and then fix it, open the bad file with Treasured and send us a request just after diagnostics.
Try Treasured on your lost Photo Booth files!
Our service offers:
FREE diagnostics and preview with Treasured
FREE sample of repaired video
Try before you buy with a FREE trial of your Repair Kit
Enjoy FREE customer support by speaking directly with our trained experts
Invaluable expertise, dedication and second to none customer service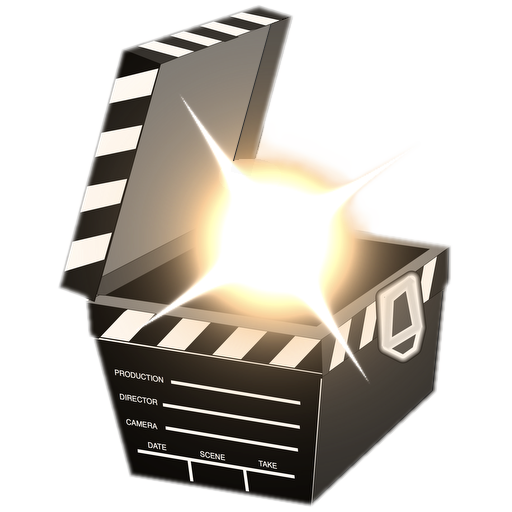 Treasured
Video Repair — online
Mac, Windows, Linux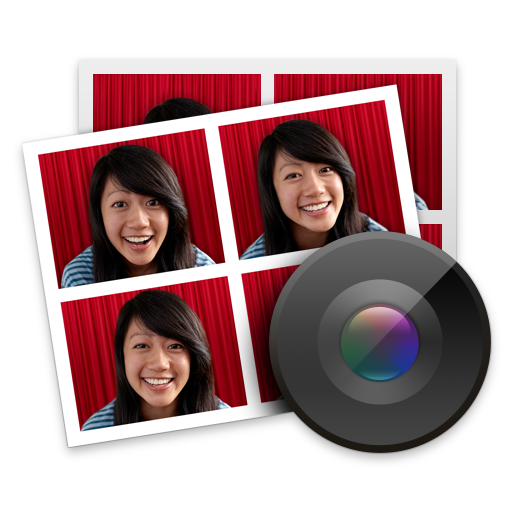 Failure modes
The causes of failure reported by Photo Booth users needing to recover files are:
Power failures
Computer ran out of battery before stop was pressed


File was not properly finished

Laptop fell asleep
Lid was closed
Software failures
User quit before stopping the recording session
Stop button did not stop the recording
Photo Booth crashed while recording


macOS halted and a reboot was needed
Duration of recording
With Treasured, you will be able to preview the lost recording, but the duration may be surprising, for two reasons.
Duration might either be shorter than expected — if Photo Booth stopped recording early, unnoticed to you — or longer than needed, if Photo Booth was left running until your Mac ran out of disk space.
In all cases, your Repair Kit will restore the entire content of the Photo Booth file.
Privacy concerns
Repair operations will take place in your computer, being the privacy of your video totally preserved as stated in our Privacy Policy.
Only a sample of about ten seconds is sent by Treasured to our servers. If this is a concern, please contact us and we will indicate how to configure a BLIND repair.