Unsupported Browser
This page probably won't work great in Internet Explorer. We generally only support the recent versions of major browsers like Chrome, Firefox, Safari and Edge.
ProRes is a family of high-definition video compression formats developed by Apple.
It is an intermediate codec, intended for use during video editing.
Recently, some cameras recording directly in ProRes (Arri Alexa series) have allowed a simplified workflow: Same video format is used for capture and post-production.
Video Recorders like Atomos Ninja and Samurai series use it to encode and edit footage from camera on the fly.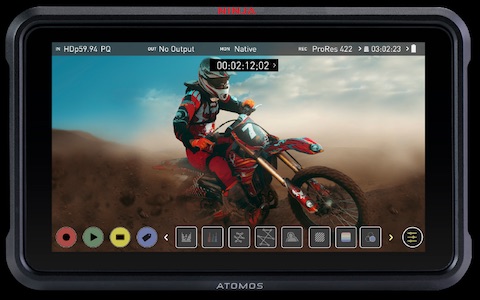 source: atomos.com
Family members are ProRes 422, ProRes HQ, ProRes LT, ProRes 4444 (10bit).
ProRes RAW, introduced a decade later, is a different video format.
ProRes uses lossy spatial compression, but no temporal compression:
Data to render a given frame is not spread over the data corresponding to other frames.
ProRes can encode any resolution up to 8K.
Most commonly found dimensions are 3840x2160 (UHD) and 1920x1080 (fullHD).
ProRes clips are usually found in QuickTime .mov containers.
Failure modes
The causes of failure reported by ProRes users needing to repair files are:
Power failures
Device was turned off during recording (clip not finalized)
Loss of power during transfer of files or recording
Loss of HD-SDI or HDMI signal
System shutdown
Software failures
Software freezes in the middle of broadcast to disk
Software unexpectedly quits during capture


Ex: crash of Wirecast, Blackmagic Media Express, ...

Recorder not ready when drive is ejected


Ex: Aja KiPro recorder, files closing not complete
Storage failures
Card ejected from device too early, is incorrectly unmounted
After recording, the file is damaged and will not playback


Ex: No playback on QuickTime or on Key Pro unit

Clips retrieved from archive storage are unplayable
Drive (or RAID) filled up and stopped recording


It didn't finish wrapping and writing the QT files

Accidental deletion of files
Other failures
AJA Ki Pro indicates dropped frames error and stops recording
After Log and Capture from tape, the clip is unplayable


Ex: Sony HDV deck

Recorder unit is overheating, causing malfunction
Try Treasured on your corrupted ProRes files!
Our service offers:
FREE diagnostics and preview with Treasured
FREE sample of repaired video
Try before you buy with a FREE trial of your Repair Kit
Enjoy FREE customer support by speaking directly with our trained experts
Invaluable expertise, dedication and second to none customer service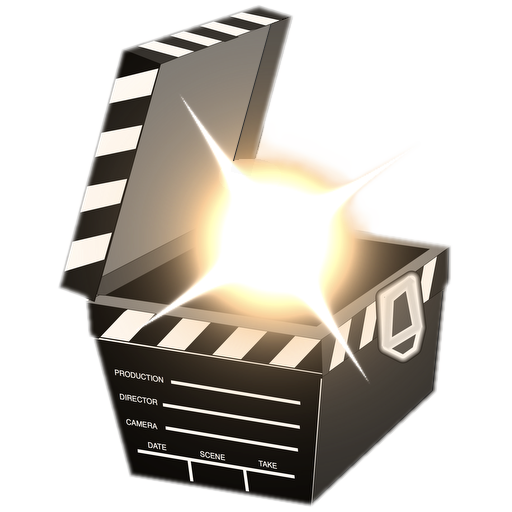 Treasured
Video Repair — online
Mac, Windows, Linux
Repairability
ProRes is relatively easy to repair and gives excellent results. Video and audio are recovered at original quality.
Huge ProRes file (tens to hundreds of GB) are not a problem for Treasured and our remote repair system, since only around 100 MB of data need to be sent via Internet. With a small sample, we can figure out the repair technique and send the repair program to the customer.
A good file in the request is recommended.
Even if the good file contains only a few frames, the fact that it was encoded with the exact settings of the damaged file will provide useful information:
Sample description (can be apcn, apch, apcs or ap4h in the stsd atom)
Audio format and channels layout
This information can be guessed from a damaged file, but through a very lengthy trial-and-error iterative process.
Fortunately, those "vanilla jobs" are also the most common ones.
Healthy streams can be recovered with original quality. Repaired footage cannot be distinguished from other good clips.
Streams with missing information can be restored with original quality, but we apply some mitigation techniques to make the output as good as possible. In case of interviews, for example, where camera and subjects hardly move at all, the glitches are no longer noticeable.
We develop a Repair Kit with two stages, first "cleaning", to keep only the source data that belongs one stream, and then "reindexing", to produce a playable .mov file.
When no pattern emerges from source data to separate the streams, the cleaning approach must be complemented by some manual trial-and-error. Process becomes labour-intensive.
Standard repair fees apply.
Rare cases where exploratory work is needed. Consult service fee for Special Project
Standard repair fee with a surcharge is applied.
Rare cases where exploratory work is needed. Consult service fee for Special Project