Unsupported Browser
This page probably won't work great in Internet Explorer. We generally only support the recent versions of major browsers like Chrome, Firefox, Safari and Edge.
RED Digital Cinema can be credited as a leading force in transforming the cinema industry from analog to digital.
In 2006, while established players were struggling to bring to market a 2K cinema camera, a start-up announced a 4K camera!
Five years later, Panavision and ARRI stopped producing analog cameras, the film era had ended.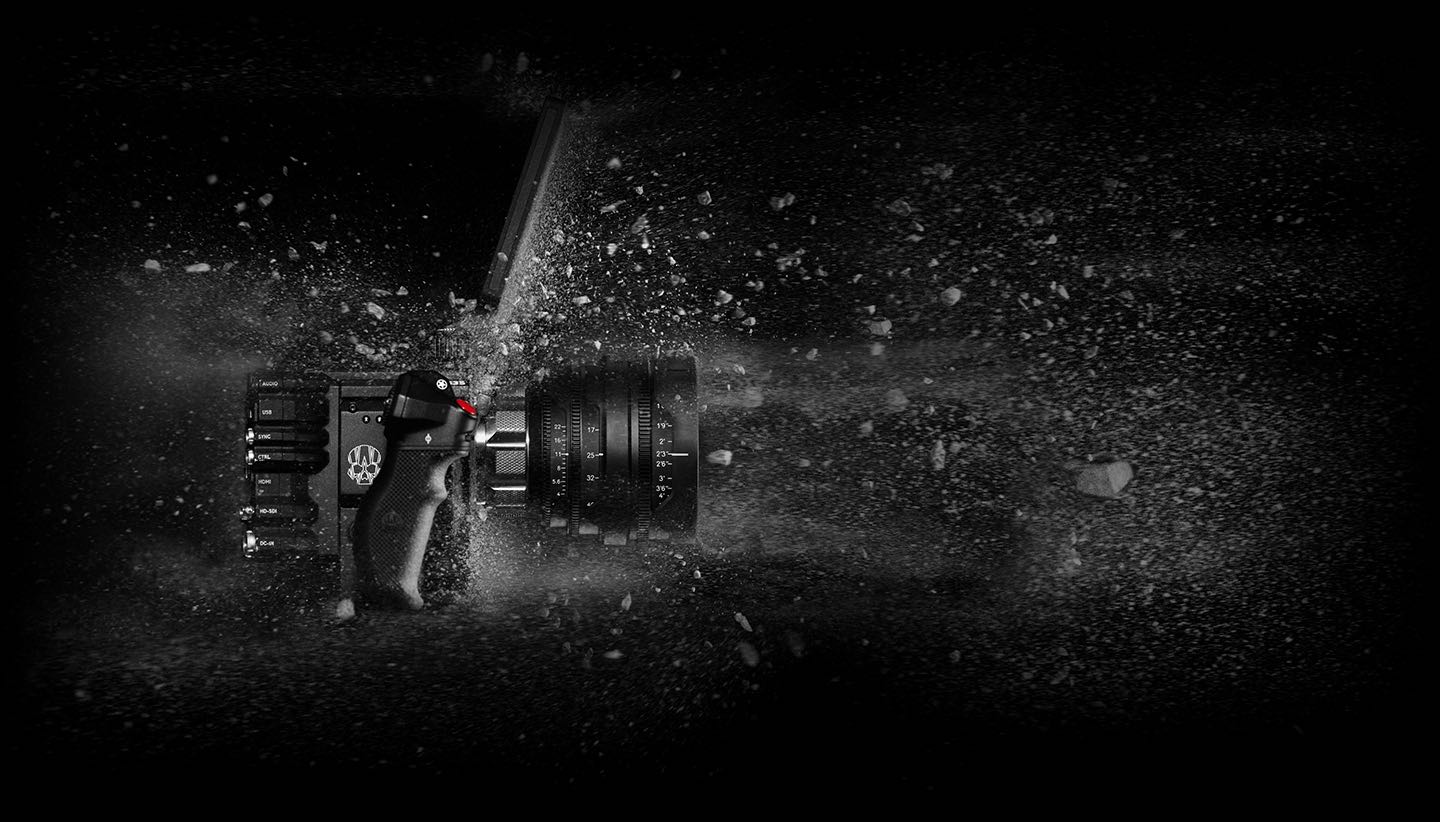 2006: A RAW Odyssey
For RED Digital Cinema, the challenge was daunting.
The company had to build its first camera while convincing the cinema pundits that the digital era was here.
Developing a large 4K sensor and building a robust camera around it was not enough.
How to "tame" the unprecedented flow of data coming from the sensor?
The answer turned out to be four-fold, forming a whole new ecosystem:
New storage units, the MINI-MAGs, that record at required speeds
A new codec, REDCODE, engineered for cinema
Metadata that enables cinema workflows
A new format, R3D, wrapping it all
Even fifteen years later, the development of the RED One camera remains an incredible feat.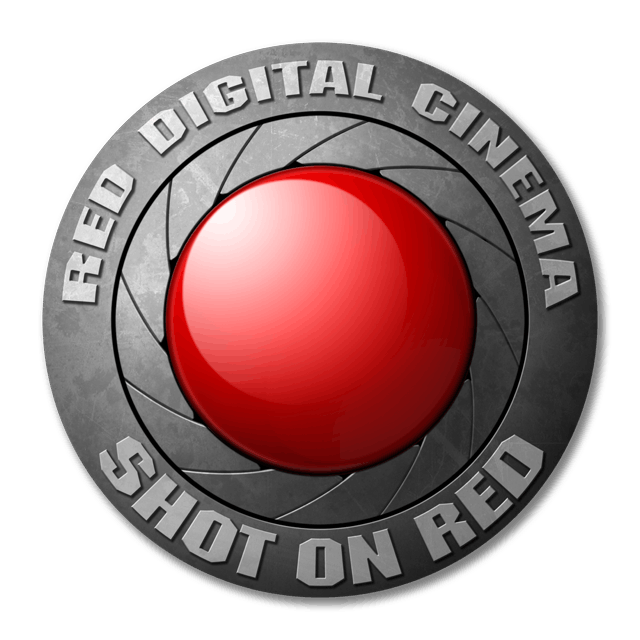 REDCODE, the cinema codec
Back in 2007, when the world was barely ready for HD — when 2 MPs video was only usable on top-tier computers — RED decided that its RED One camera, to be successful, needed to process nine megapixels RAW video!
Needless to say, no existing codec was up to the task.
JPEG 2000 roots
RED engineers picked JPEG 2000, a recently standardized image format, as the base for encoding.
Unlike codecs of that time, all based on Discrete Cosine Transform, JPEG 2000 uses wavelet compression, which has three key benefits.
First, lack of blocking artifacts, for superior quality.
Second, progressive decoding, that allows half, quarter and eighth-resolution version of an image to be decoded very fast, enabling proxy workflows in real-time.
Third, the support for any bit depth and any color space.
Evolution of REDCODE
Initial codec release, REDCODE RAW, delivered all the promises. Subsequent evolutions have given support to DSMC2 resolutions, up to 8K.
During a few years, REDCODE frames could easily be decoded with JPEG 2000 tools, but RED decided to update the codec and made it proprietary. As a consequence, no open source decoder for REDCODE exists today.
Detection
Treasured application has a built-in preview function, and shows REDCODE thumbnails that help identify the content of corrupted media. All flavors of the codec — 2K to 8K — are supported.
For optimal performance of Treasured on Mac, we recommend to install RED PLAYER or REDCINE-X PRO applications.
R3D, a workflow-friendly format
At the time of RED One creation, none of the existing video formats checked all the boxes for digital cinematography.
R3D file format was designed from the ground up with cinema workflows in mind, and it shows!
Structure of R3D
R3D files contain easily parseable elements, all aligned on a 4096 bytes grid, with one of the following name tags:
RED2 is file header. RDI for image, RDA for audio, RPAD for padding, RII for image index, and so on.
R3D properties make the repair of a corrupted file easier than with other containers like MOV or MP4.
Unfortunately, R3D enforces a 4 GB limit to file size, reminiscent of FAT32 times, that causes a video clip to be split into multiple chunks inside a clip folder.
In RED One and DSMC1 cameras, the folder also contained three QuickTime Reference Movies, with half, one-fourth and one-eighth resolution proxy files. This was very smart ten years ago, but has fallen out of favor since Apple moved away from 32-bit legacy QuickTime.
Metadata
R3D files contain a huge quantity of metadata, documenting every aspect of image and clip recording.
Each frame embeds its own metadata, allowing for sophisticated workflows in post-production.
Flexibility of R3D metadata is also key to the future of the format, enabling new features to be backed in while maintaining backwards compatibility.
Try Treasured on your damaged R3D files!
Our service offers:
FREE diagnostics and preview with Treasured
FREE sample of repaired video
Try before you buy with a FREE trial of your Repair Kit
Enjoy FREE customer support by speaking directly with our trained experts
Invaluable expertise, dedication and second to none customer service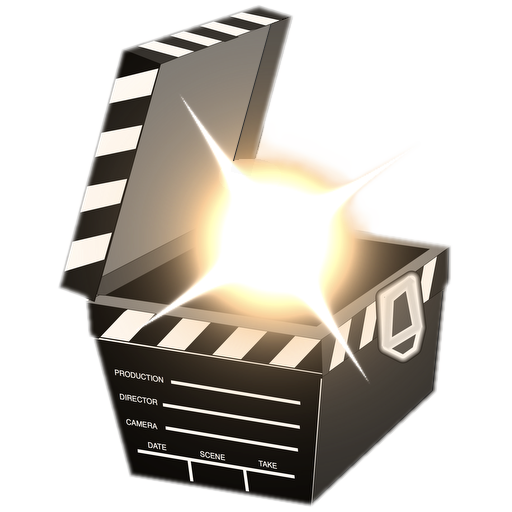 Treasured
Video Repair — online
Mac, Windows, Linux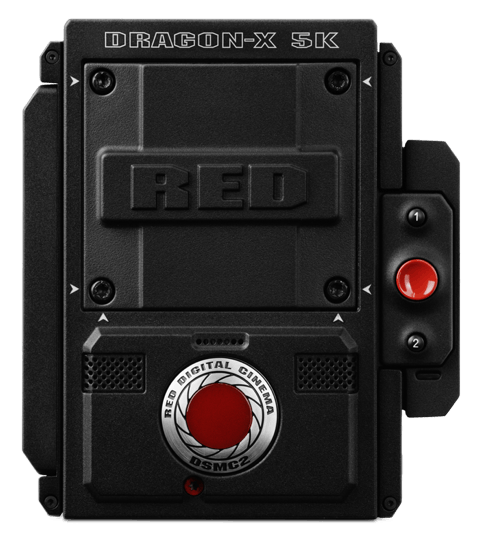 Failure modes
The causes of failure reported by RED camera users are:
Power failures
Power to camera was cut out during recording
Device was turned off too early
Software failures
DIT did not check footage after transfer. R3Ds not importing
Corrupted files after offload with Shotput Pro
Clip contains bad frames (green, pink, blue)
Checksum error in R3D Data Manager
Error when attaching proxies
Storage failures
Corrupted R3D files after data recovery on RAID volume
Card can't keep up writing at the required bitrate
Important R3D files were wiped accidentally
RED Undead does not work on erased clips
MINI-MAG was accidentally re-formatted
MINI-MAG ejected from device too early
Don't fire your DIT yet!
The first duty of our technicians is to confirm that the lost footage can be recovered with 100% quality, that a reshoot is not necessary.
Fortunately, with REDCODE this is generally possible — See next section for exceptions.
When we repair corrupted R3D footage, you don't have to worry about using the clips in your project. Repaired videos work just like normal ones. Quality-wise, they are indistinguishable.
Just let your DIT deal with it. Our technicians will provide the tools and guidance to clean the mess — They speak the same language.
Main features of the Repair Kits that we provide are described below.
Recovery on MINI-MAG
When files have disappeared or card was formatted:

We have DeepMediaScan, to scan your MINI-MAG and find lost footage.
Repair Kit rebuilds R3D clips from any data source!
Original Quality
Repair preserves image quality.

Repaired videos have same resolution, bitrate, color and format as originally recorded — You cannot distinguish a repaired R3D from a genuine one.
Workflow-friendly
Repair also restores all R3D metadata, at frame level.
Repaired videos are compatible with post-production workflows.

Color grading, transcoding, editing — You don't have to modify your production schedule.
Audio included
Repair also restores all audio channels.

Audio is synchronized from beginning to end.
Complications
Ten years repairing REDCODE footage gives us some perspective, this is why we can immediately warn you when a repair might not achieve 100% quality.
Those "complications" fall into two categories: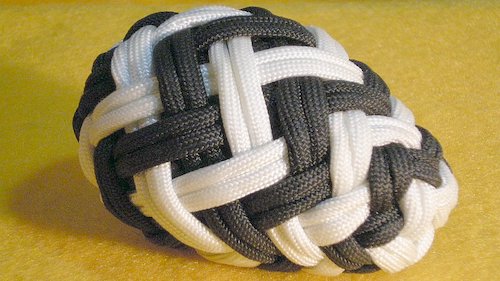 Interleaved Streams
RED cameras can record a proxy stream simultaneously with main REDCODE stream.
How can the streams be separated?
Interleaved Streams
When you do dual-recording in camera — R3D and Proxy — the card writes both types of media in parallel.
This is fine as long as files remain in good condition. But after any incident, when data is recovered at low-level, we find the two streams deeply interleaved.
The challenge is to surgically separate the Proxy from the REDCODE media, otherwise any attempt to repair will fail.
We have the know-how to separate ProRes and DNxHD proxies from REDCODE to achieve 100% clean repairs. Those jobs, however, require more expertise and work and have a higher service fee.
Loss of Frames
RED cameras record at extreme bitrates, not every card or disk can cope with it.
Why and what can be done about it?
Loss of Frames
When too much data from the camera accumulates, because your MINI-MAG or external disk cannot keep up recording it, some chunks are dropped. As a consequence, the corresponding frames are incomplete, and the R3D file becomes unplayable.
In such cases, we can still repair the video, but the bad frames must be discarded — data has been lost, we don't do miracles! To mitigate the loss, we generate missing frames from interpolation, a kind of 3:2 pull down if you will.
But this inevitably degrades fluidity and quality of picture. Whether such workaround — a necessary evil — is acceptable or not is ultimately your decision.
Those jobs, however, require more expertise and work and have a higher service fee.