Unsupported Browser
This page probably won't work great in Internet Explorer. We generally only support the recent versions of major browsers like Chrome, Firefox, Safari and Edge.
Thanks to the α series — spelled out as Alpha, or A series — Sony engaged professional videographers with a still camera, that turned into a remarkable versatile video camera.
This is how it evolved and became a referent in its category.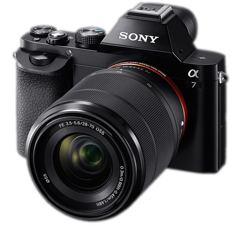 2013
Sony A
7

and Sony A

7

R

FullHD video encoding using XAVC-S

First Sony's full-frame mirrorless cameras.
Interchangeable Lens Cameras with E-mount (ILCE).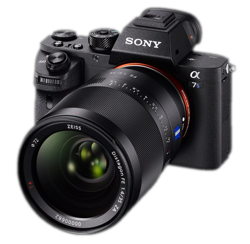 2014
Sony A
7

S and Sony A

7

II

4K video recording unveiled

Sony A7S model records 50 Mbit/s 4K XAVC-S video.
New slow motion, perfect fit for wedding coverage.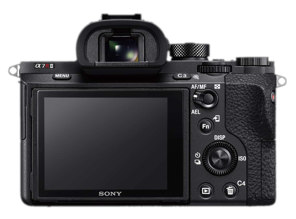 2015
Sony A
7

R II and Sony A

7

S II

Sony brings 4K to the R line

Slow motion is now 1080p 120fps in A7S II model.
Sony A7R II is able to auto repair broken media.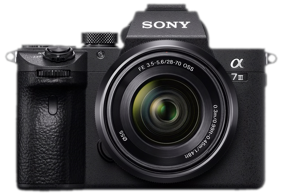 2017-18
Sony A
7

R III and Sony A

7

III

Expanding recording capabilities

More time for video recordings thanks to larger batteries and dual SD memory card slots.
Evolution of A7 series announced, the Sony A9.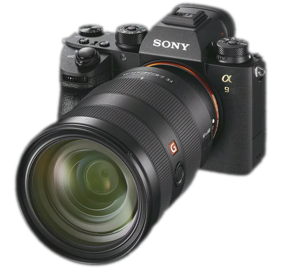 2019
Sony A
7

R IV

Inroads in filmmaking color grading

Instantaneous HDR workflow ideal for post-production using S-Log and HLG (Hybrid Log-Gamma) profiles.
New Sony A9 II announced.
Sony categorizes Alpha series models in four different lines, all of them using same XAVC-S codec when recording video.
Balanced: Sony A7, A7 II and A7 III
Resolution: Sony A7R, A7R II, A7R III and A7R IV
Sensitivity: Sony A7S, A7S II and A7S III
Flagship: Sony A9 and A9 II
Sony A
7

S files are routinely repaired by our service
Failure modes
Main causes of failure reported by Sony A7S users, leading to a repair of corrupted files, are:
Power failures
Camera power off while recording (clip not finalized)


Leaving behind a MP4 file

Loss of power during recording. System shutdown
File not finished due to battery failure
Software failures
Auto-repair in camera after a sudden shutoff doesn't work
After recording XML file is missing. MP4 can't be opened
Recording stopped showing an error


Error Message in camera is displayed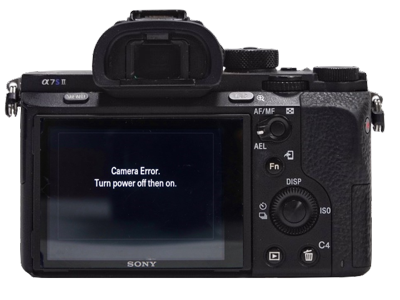 After a power loss while recording, if you can't open your broken MP4 files — neither in the camera nor on your computer — we can recover your Sony A7S media and make your recordings playable again.
Try Treasured on your damaged Sony A
7

S files!

Our service offers:
FREE diagnostics and preview with Treasured
FREE sample of repaired video
Try before you buy with a FREE trial of your Repair Kit
Enjoy FREE customer support by speaking directly with our trained experts
Invaluable expertise, dedication and second to none customer service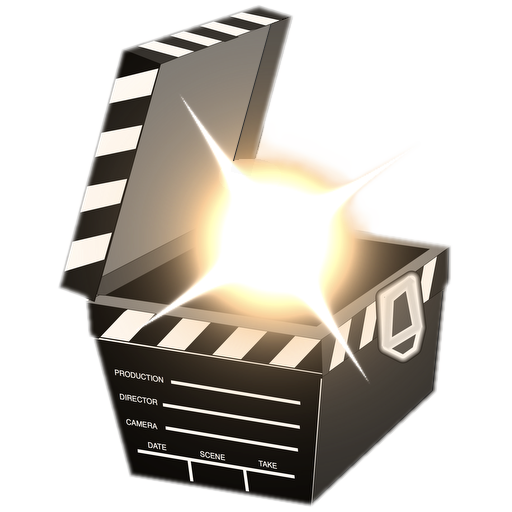 Treasured
Video Repair — online
Mac, Windows, Linux
How to repair corrupted A
7

S files?

That's what happened to Craig, one of our customers:

"Camera was recording in 4K, there was an external battery source used to power the camera. The power got unplugged before the camera stop record button was pressed. Then the MP4 can not be opened by camera or computer."

Fortunately, we were able to solve the problem and provide him the Repair Kit to fix the file.
See how was his experience recovering the lost shot in following video.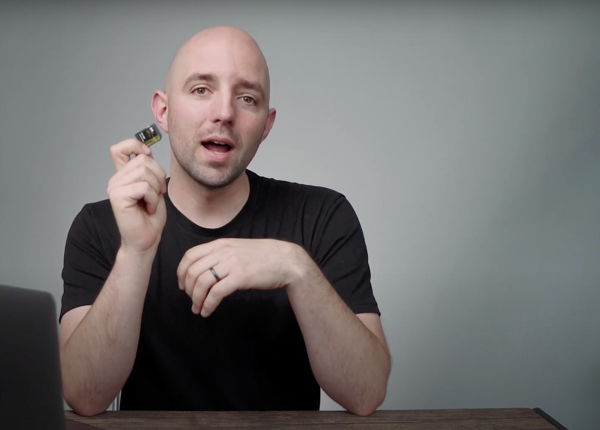 "If you ever have a video file that corrupts and you're looking for a solution, I highly recommend Aero Quartet"
Solution: Your Repair Kit, developed by our technicians
All models from Sony Alpha series are supported. No matter whether the files are recorded using FullHD or 4K resolution, or even using slow motion recording mode.
The damaged files cannot be opened because recording did terminate abruptly. While the media — video and audio — is present and not corrupt, the index and header of the movie indicating what the data means, is not present.
Data inside is encoded using a XAVC-S Video track along with a Linear PCM Audio track. Repair process consists of reindexing the video frames.