Unsupported Browser
This page probably won't work great in Internet Explorer. We generally only support the recent versions of major browsers like Chrome, Firefox, Safari and Edge.
This page was written a few years ago
Some information needs to be updated, we will do it soon.
Please accept our apologies for not having up-to-date information about this topic.
Nevertheless, we keep offering repair services for this type of damaged footage — with same level of quality as ever — and we will continue to do so in the future.
Feel free to tell us about the content you would like to see in the revised page, using the feedback widget at the end of the page.
The Rise of Video Recorders
A trend in the last fifteen years was adoption of file-based workflows. Tape recording is no longer used.
Most production cameras have now HDMI, HD-SDI (or 3G/6G-SDI) and 4K-SDI (12G/6G) allowing output to be recorded externally.
External recorders extend the possibilities of video cameras in terms of format, quality, bitrate, audio capture and workflow.
Internal camera recording can also happen in parallel without external output in some cameras.
Atomos Ninja 2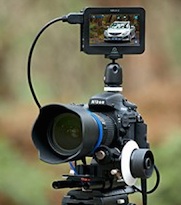 Solid state drives (SSD) and high-speed connectivity through HD-SDI and Thunderbolt enable live recording of RAW and uncompressed feeds from 4K cameras.
ProRes and DNxHD formats, previously only used in post-production, are now productions formats. External Recorders are also important for Cinema, 4K and RAW workflows.
Most common failure modes seen in video recorders are loss of power during file transfer or recording, drive ejected when device not ready, loss of HD-SDI or HDMI signal, and software malfunction.
Production Formats
Format
Most Common Recorders
Treasured Support
ProRes
AJA Ki Pro family
BlackMagic Design
Atomos Ninja, Samurai, Ronin, Shogun
Cinedeck EX MX RX
Sound Devices PIX series
Yes, including 4K

DNxHD
Aja Ki Pro Mini
BlackMagic Design
Atomos Ninja 2, Samurai, Ronin, Shogun
Cinedeck EX MX RX
Sound Devices PIX series
Convergent Design Odyssey7
Yes

H.264
BlackMagic Design H.264 Pro Recorder
BlackMagic ATEM Television Studio
Cinedeck EX MX RX
Yes

MPEG-2 422
XDCAM HD
Canon XF
IMX
Convergent Design NanoFlash
Convergent Design Odyssey7
BlackMagic UltraStudio
Yes

Aja Ki Pro Quad mounted on cinema rig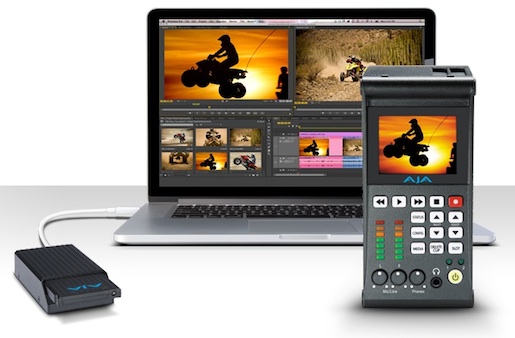 4K and Cinema Formats, RAW Worflows
Format
Recorders
Treasured Support
ProRes 4K
AJA Ki Pro Quad
BlackMagic Design
Atomos Shogun
Yes

Sony RAW
Sony AXSR5 recorder

Yes

CineForm RAW
Cinedeck EX MX RX
Yes

ARRIRAW
Convergent Design Odyssey7Q
Convergent Design Gemini 444
Codex Onboard PLUS
ARRI XR
Yes

Canon RAW
Convergent Design Odyssey7Q
Convergent Design Gemini 444
Codex Onboard PLUS
AstroDesign HR series
Yes

Sony XAVC
AVC-Intra
BlackMagic UltraStudio

Yes

DNxHR
Atomos Shogun

Yes

Uncompressed
8bit, 10bit
YUV, RGB
BlackMagic Design
Cinedeck EX MX RX
Convergent Design Odyssey7
Convergent Design Gemini 444
Codex Onboard
ARRI XR
Yes

Try Treasured on your damaged files!
Our service offers:
FREE diagnostics and preview with Treasured
FREE sample of repaired video
Try before you buy with a FREE trial of your Repair Kit
Enjoy FREE customer support by speaking directly with our trained experts
Invaluable expertise, dedication and second to none customer service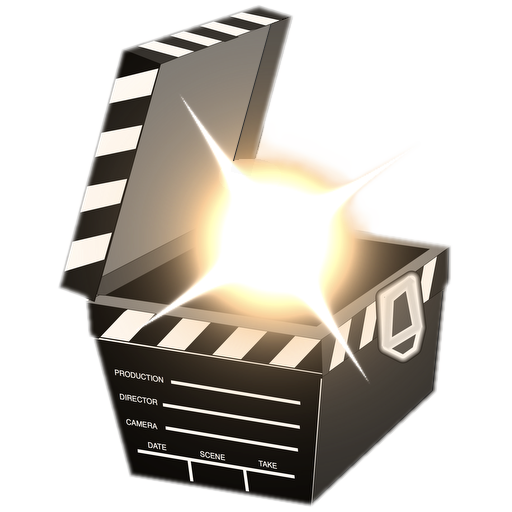 Treasured
Video Repair — online
Mac, Windows, Linux