4K Winners and Losers
Unless you have been living under a rock last year, you know that all major players in video industry have been playing hard to lead the 4K and Cinema revolution. Historical players like RED, SI-2K and ARRI now face a fierce competition.
When it comes to sales and adoption of those new technologies, we don't have figures to provide.
But regarding repair requests, we have solid numbers that have historically correlated pretty well with real world use of the cameras:
If you use a camera a lot, you end having to deal with corrupt videos and that's when we hear from you.
So who is leading the pack?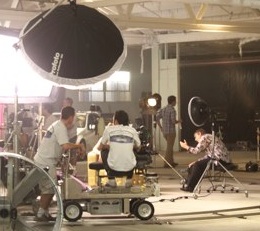 The leader is… clearly Sony with its F5 and F55 models that record in both XAVC 4K and Sony RAW formats.
It's too early to talk about a winner in 4K, but I would bet on Sony with its XAVC format. Panasonic has yet to release its Varicam 4K marvel, so let's wait and see…
The loser is Canon with its C500. We have no evidence that it's currently being used for real 4K work. Or maybe it's that the camera is so reliable that it never generates corrupt files? We seriously doubt it, because Canon has a track record with bad firmware.
Canon Cinema EOS 1D C, which looks more like an afterthought, marketing-wise, is actually doing much better than the C500.
Note that C300 is very successful, but sorry it's not neither a Cinema (lacks RAW capability) nor a 4K camera.
Blackmagic is more of a mystery: The new cameras look pretty popular but we receive very few requests. Possible explanation: Blackmagic comes from a digital recording background, so it must be very strong about firmware and reliability, thus causing very few disasters.
Did I mention that Treasured v3.0 can now detect and preview footage from those new cameras?
OK, done.