This is a summary of the most commonly asked questions about our Video Repair Service.
You will find here answers to the recurrent doubts found when repairing a damaged file.
For more specific questions, please use the Help Center.
How does your Video Repair Service work?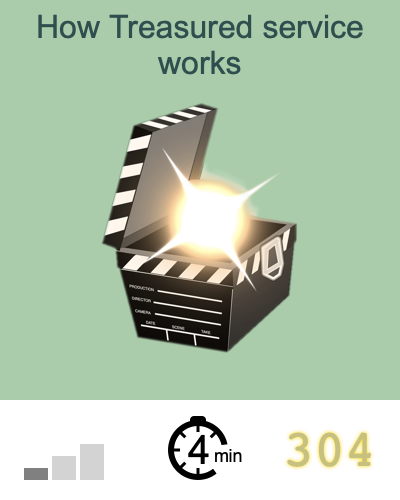 Since 2007, we have been repairing videos for thousands of people around the world.
We have developed an application called Treasured that helps to preview and repair unplayable videos.
When you provide a damaged video to Treasured, it automatically scans the file to detect any audio or video present inside it. Whenever possible, it provides one or several previews, a duration estimate, and send us the needed data to repair your file.
All you need is an Internet connection and a few minutes to preview your corrupt video and start repairing it.
What is required to use your Treasured Repair Service?
Any computer running a recent version of Windows, Linux or macOS can be used.
macOS users can use Treasured application
Windows and Linux users can use Treasured web application (a recent web browser is required)
Do I need to upload my files somewhere?
Not needed. Treasured will extract a tiny sample from your damaged file and upload it to our servers along with your contact data. In case several files need repair then simply check the Multiple Files checkbox when sending your repair request.
Repair Request sent. What's next?
Get an eye on your mailbox. Once your repair request is received in our servers Aero Quartet technicians will start working on it to offer you a free preview of the repaired clip. Our usual turnaround time is up to 48 hours but almost all of the requests get an answer in few minutes after received.

How do I repair my damaged files?
Once preview of your damaged file has been sent and you've given us green light to start working on the repair, Aero Quartet technicians will send you a Repair Kit — a macOS or a web application — to repair your damaged files directly on your computer.
This way you can test the repair process with your damaged files before purchasing the license of the Repair Kit.
Can I see my video before payment?
Service works in a no repair-no pay schema. Repair Kit's trial mode repairs the file adding some watermarks that are removed once the Kit gets licensed and your clip repaired using it. Thanks to that watermarked repaired clips, you can take an informed purchase decision. Customer support is offered even after the purchase is made. Results are guaranteed.
How much does your service cost?
Treasured Repair Service starts at $49 USD. Depending on the video format and duration, the repair cost will be adjusted. In case you have a large number of files to repair, a flat rate is applied.
Check the Pricing page for more details.
Is my data secure with Aero Quartet?
We do our best to ensure the safe keeping of your data. Our servers are managed in-house and located in Barcelona, Spain. Our Privacy Policy guarantees that no material collected during the repair will be disclosed.
Some customers request us to sign a NDA — Non-Disclosure Agreement. We can do it, but instead we prefer the BLIND REPAIR option, where the repair happens directly on the customer computers, without transferring us any sensitive data.