Corrupt Audio Files: How to Repair
Today we will provide a few tricks to recover corrupt audio files.
Whether you're a professional using Apple's Logic Studio or AVID Pro Tools, an extreme biker torturing the last GoPro camera or a video aficionado editing the last family gathering with Windows Movie Maker, you can end up fighting with a corrupt WAV, M4A, AIF or QuickTime MOV audio file.
Your fight is really unfair: Even if you are a skilled computer guy, you probably will spend hours on that, to no avail. Professional video and audio repair services exist for a reason. We have spent the last 5 years developing recovery tools for Mac and a web video repair app to give you predictable results.
You've been warned.
Do It Yourself: Linear PCM Audio Repair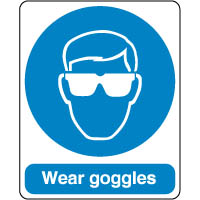 Note that the techniques below only work for Linear PCM format and for containers mentioned below. We won't be able to repair an .m4a file containing AAC with those methods, for example.
Unfortunately, repairing compressed audio formats like AAC or ALAC (Apple Lossless) is much more complex and we'll leave it for future posts.