#2 DJI drones
During this 2015 we did a lot of drone footage repairs. A lot. Different drone models, brands, settings, but all of them share some common points. A worried customer and some non working files.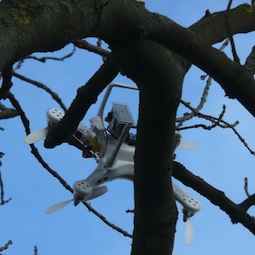 Back in
2013
and
2014
, when all the
drones fever
started, we used to receive a lot of repair requests with, more or less, same content. Rude flight footage ending with a hard landing.
Fortunately, seems that our 5 Tips to Avoid Crashing your Copter on the First Day were taking into account and the skills of all of those pilots improved during this time.
But not only man skills were improved, but also the drone capabilities (Worry-free autopilot, Built-in practice flight simulator, etc). Now the copters are able to flight longer, faster, higher, farther and, what's more interesting, they're able to broadcast the live footage that is being recorded (Live HD view).
[UPDATE]:
Seems DJI removed
human pilot skills
from the equation in their latest released model, the
DJI Phantom 4
.
Those factors changed our view about the drone's damaged files. From a basic repair approach we evolved to a recovery one. Now the customer finds that sometimes their files are simply gone. Only a blank, usually mistakenly, formatted card is left behind. Data should be found and afterwards repaired.
That's where our magic begins…

What could be done when a whole card, containing the aerial takes of your Thailand trip, is formatted before all clips had been backed up on your computer's hard drive? Reshoot seems not an option but thanks to Treasured and it's DeepMediaScan feature we can bring back the footage.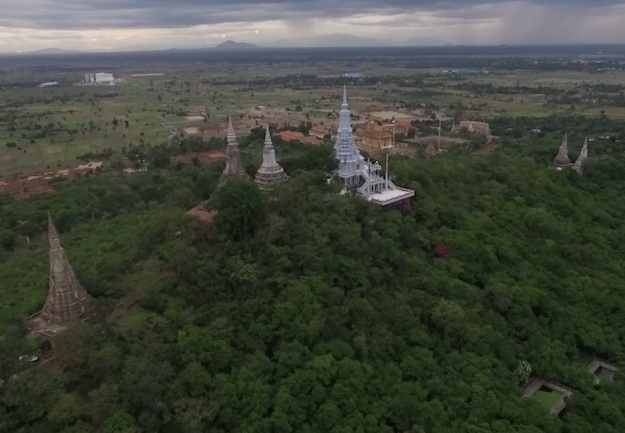 This particular case was involving a DJI Phantom 3 drone and 1080p at 50 fps video only (no Audio track). Despite DeepMediaScan results were promising, there was something weird within the data that caused any Video player closes when trying to play the clips. Seemed clear we must go the extra mile.
After some data struggling, we finally find the clue. There were some blocks of alien data (garbage data from any other source but not the footage we're trying to repair) of 0x100000 bytes each every 4 seconds of Video.
That required a custom tailored cleaner to accurately remove them and, finally, repair the real footage data. Those blocks of data, as after some more study revealed, were in fact, parts of the proxy video that is being broadcasted from the drone to the remote control.
Looks similar to the good known Kayak problem with the GoPro cameras, but this time, those blocks of data are formatted in raw H264 instead of LRV (Low Resolution Video). Lesson learnt and repair flow updated.
Nothing compares with the satisfaction of the positive feedback from the customers when they get back their clips repaired. That make us feel that the effort put in every request is worthy.
Please fly your drone in the safest way possible, improve your pilot skills, and use top quality memory cards to record your footage. And obviously, have fun!
When everything else fails, we'll be here ready to help you.